Past Exhibitions
Dianna Frid, detail, "Notations #1," left and Cecilia Vicuna, The Origin of Weaving, right.
Images courtesy of the artists.
Sep 4, 2015 – Nov 30, 2015
In this exhibition, the artists investigate the intersection of weaving, textiles, and language, with works that allude to the form of the book, the loom, and other manifestations of fiber and text. Cecilia Vicuña installs a new iteration of "The Origin of Weaving," a poem in space that traces the symbolic invention of the first cross thread from which all weaving is derived. Dianna Frid's works explore the material overlaps of text and textile.
Exhibit Hours
Monday — Friday, 11 AM — 4 PM
Jun 11, 2015 – Aug 28, 2015
Project& artist Cheryl Pope and a group of young poets from Chicago public schools will activate various places and spaces of the Poetry Foundation through installation, sculpture, and spoken-word. The building will be adorned with 5 gymnasium championship banners with text composed by youth from Lindblom Math and Science Academy. Borrowing themes and tactile relics of American high school culture, Pope and the young poets address issues of violence as they plague the city of Chicago at a rapidly increasing rate.
Join us for the conversation WALK BACK WITH ME on July 15, and the performances The physical embodiment of language on August 10 and Poetry Fashion Dance Music on August 20.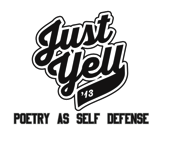 Exhibit Hours
Monday — Friday, 11 AM — 4 PM
Mar 20, 2015 – May 29, 2015
Commissioned by the Poetry Foundation, The Chicago 77 is a 77-line poem comprised of found text and objects from each of Chicago's 77 community areas. The piece was created by poets and artists Fatimah Asghar, Krista Franklin, Fo Wilson, and Jamila Woods. The completed poem has been calligraphed by Liz Isakson-Dado in a single edition on paper made by artists Margaret Mahan and Drew Matott.
Join us for tabletop games, video screenings, music, and refreshments at the First Friday gallery reception for The Chicago 77 exhibition on May 1 from 6 – 9 PM.
View photographs of the exhibit installation on our Tumblr.


Exhibit Hours
Monday — Friday, 11 AM — 4 PM
Saturday, May 2, 7 PM
Saturday, May 9, 2 PM
During any of our evening events
Trevor Winkfield, Sketch for Peter Gizzi, detail, 2012, acrylic and collage on paper,
27.5 x 19.25 inches. Courtesy of Tibor de Nagy Gallery, New York
Jan 6, 2015 – Mar 13, 2015
Trevor Winkfield has for several decades collaborated with many poets of the New York School. This exhibit comprises a selection of his limited-edition collaborative books, cover designs, original drawings, and paintings.
Winkfield's original designs for literary journal covers and for book covers and limited-edition books of poets Charles North, Barbara Guest, Harry Mathews, Peter Gizzi, and John Ashbery are displayed alongside their printed versions. Also included are several striking canvases by Winkfield, including portraits of Douglas Crase, Peter Gizzi, and John Ashbery.
The library hosts a special reading room curated as a companion to the gallery exhibit Trevor Winkfield's Pageant. The collection includes Winkfield's creative and critical writing; collaborations with New York School poets; and influences ranging from fine art monographs, volumes on Anglo-Saxon and Medieval art, and works by Surrealist and Oulipo writers, among others.
This exhibit is presented in collaboration with Tibor de Nagy Gallery, New York.
Exhibit Hours
Monday — Friday, 11 AM — 4 PM
Saturday, January 17, 10 AM — 3 PM
Saturday, February 14, 5 PM
Saturday, February 21, 10 AM — 3 PM
Sunday, February 22, 3 PM
During any of our evening events