Photo Finnish
The snapshot poems of Henry Parland.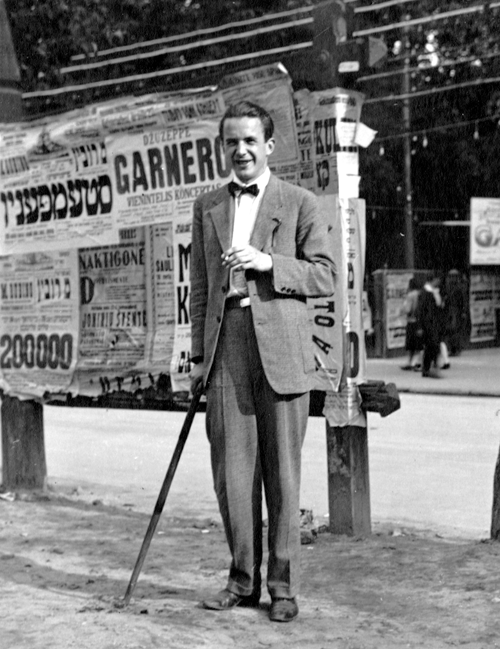 Hubcap diamond star halo: Henry Parland
The first thing to know about Henry Parland is that you're excused for never having heard of him. While he is a recurring name in books on Scandinavian literature, his death at 22, in 1930, ensured his eclipse. His work itself is defined by compression and jagged wit, qualities that—at least during the confessional half century following his passing—seem to lend dispatch to an already amputated oeuvre, and the scarcity of translation from the Swedish would appear to have sealed his literary fate. Yet by the time Parland died of scarlet fever, he was an important figure in Finland's active Swedish-speaking literary scene. He'd published
Idealrealisation
, an influential book of poems, as well as essays on film (he liked Eisenstein and Charlie Chaplin). His ambitions also ranged to fiction: he'd all but finished a novel about a young man who tries to recapture the essence of his dead lover by writing about her; in an eerily prescient touch, she died of scarlet fever.
Ideals Clearance
By Henry Parland
Ugly Duckling Presse
127 pp., $14
For all his promise and renown in the late 1920s, by the 1960s his work required rediscovery even on the part of Swedes. Today a cycle of wider reacquaintance seems under way, just in time for the centenary of his birth: besides the first English translation of his poetry collection, titled
Ideals Clearance
and just out from Ugly Duckling Presse, Parland's unfinished novel
Sönder
was translated into French in 2006 and German and Russian in 2007. (An English edition,
To Pieces
, is due out from Norvik Press in 2009.)
Parland spent his early childhood in St. Petersburg and Kiev. His parents were of Baltic-English (hence the surname) and Baltic-German descent, and Henry spoke Russian at school and German at home, a custom retained after the family fled the 1917 revolution and settled near Helsinki. Finland had just acquired its independence following a century under Russian rule, whereupon it endured a civil war between Whites and Reds. Aided by German soldiers, the Whites won. At this point Finland was a young state trying to hold its own between two established powers, Russia and Germany. Finnish patriotism promoted the native language, spoken by the majority of Finns but historically subservient to Swedish, the language of the educated minority. (In 1930, English travel writer Harry A. Franck reported that although 90 percent of Finland's general population spoke Finnish, a full 40 percent of Helsinki's residents used Swedish as their primary language.)
Henry Parland, then, had the bad luck of hailing from an empire that was seen as Finland's greatest oppressor. He initially attended a Finnish-language high school in the suburbs of Helsinki, but was so badly bullied that he ended up transferring to a Swedish-language school. Thus, Swedish—the fourth language he learned to speak, at the age of 14—became the language Parland wrote in. He began reading contemporary Swedo-Finnish literature, including work by one of the country's earliest modernists, Edith Södergran. (She too died young—at age 31, in 1923.) Her intensely emotional poems, heavy with natural symbolism, seem unrelated to Parland's fragmented, quotidian vision, but Södergran may have pointed a way forward with the stark economy of her language. By the time he was 19 Parland was moving in her former circle, under the wing of Gunnar Björling, a leading member of the Helsinki avant-garde. They both worked on a short-lived but formative Swedish-language journal,
Quosego
. Parland was studying law at the University of Helsinki, but as Per Stam, the editor of
Sönder
, puts it, he was also busy learning "how to borrow money without security. In the spring of 1929 he was still . . . highly in debt, involved in difficult love affairs and drinking too much." (The still fledgling capital of Helsinki was surprisingly urbane: our English traveler, Harry Franck, notes that "there are no prostitutes at all, because private and mainly gratuitous competition would soon drive them out of business.")
At times,
Ideals Clearance
evokes the narrator of Knut Hamsun's
Hunger
on a Roaring Twenties expense account. Here's one poem in its entirety (like almost all the lyrics in this collection, it is untitled):
I have drunk mineral water at Kämp
and applied Eau de Cologne at Gamla Passagen
and called
to say I'll be back at 1:10.

Drowsily
my thoughts stumble
under the nearest shadow,
curl up
and moan slowly in their sleep.
In the summer of 1929 Parland's parents, appalled by his rakish lifestyle, packed him off to live with his uncle in Kaunas, Lithuania, which presumably lacked the distracting amenities of the Finnish capital. Here Parland wrote the first draft of
Sönder
(first published in 1932) and his essays on film and Formalism. In 1930, Björling—whose work in the following decade would involve a radical excision of overt meaning from short, abstracted lyrics—confided in a letter that Parland showed him how (in Stam's paraphrase) "to sacrifice the comprehensible message and leave out words for stylistic reasons."
Just how Parland made the leap from bullied schoolboy to literary prodigy is a tantalizing question. The cocky tone is one clue. It's hard to think of poems whose appeal rests so fully in their refusal to make any appeals; their pose of smirking arrogance is oddly attractive. Also appealing is his enthusiasm for the new gadgets and habits of the 20th century.
Ideals Clearance
, translated into a properly brisk, unsentimental English by Johannes Göransson, is divided into four playfully named sections: "Stains," "Socks," "Flu," and "Grimaces." Each section contains about 15 abrupt free-verse observations, mostly of city life but also of nature scenes and inner conflicts. It's a jolt to find, in lines written 80 years ago, paeans to movie theaters, gasoline, department stores, even ads for hubcaps:
the year's best.
Every morning
while waiting for the trolley
I stand silent, pious
in front of its
proud, commanding
b u y !
This is the modern experience not only celebrated for its jolly ugliness but celebrated in kind, with unrefined energy. The vernacular cadences of
Carl Sandburg
(whom Parland read and admired) are audible here, as is an almost bitter irony. Parland is willing to amuse—a page taken, perhaps, from the burgeoning realm of advertising. But his amusement has an edge, poised on a tripwire between smiling and sneering. He's alert to the era's shift from words to images, not just in his focus on the urban wallpaper surrounding him—
The poster faces
let them yell
their: me! me!

—only when they start yelling:
we! we! we!
will we tear the scowl from their grimaces,
let the sun
paint human features on them.
—but also in the structure of the poems, which are as small as pills, made to be popped as needed. According to Johannes Göransson, the trick to translating Parland was getting the "word order, snappiness, quickness" right. The poems in
Ideals Clearance
are unique in their casualness that verges on carelessness. Another poem in its entirety:
Locked doors
two drunk men
and a girl
groping
by the heartless wallpaper pattern.
Parland seems to be scribbling on napkins that scatter to the winds as he devotes himself to the truly urgent project—simply living. "Laugh?" he asks in one poem. It's
The only thing to do
besides:
curse, pray to God,
repent, receive forgiveness,
l i v e.
Parland's unmannered manner reminds me of the slogan in a 1938 ad for Kodak cameras: Take photos "the quick, casual, modern way." (By then Kodak had long promoted the appeal of unposed, candid snapshots.) Parland points and shoots. In the second chapter of
Sönder
(quoted here in a preliminary translation by Dinah Cannell), he talks about transience and photography, and in the process suggests his capacity for literary detachment: "The whole joy of a photograph lies in those previously unobserved details; once you are used to them and your image of the subject in question is complete, the picture itself is of no further interest." And just as a raft of snapshots can yield one or two images of surprising depth and grace, so Parland's poems occasionally slough off the sarcasm and arrive at an unassuming beauty, a moral directness folded inside an enigmatic image:
My lies:
large, red balloons
that I buy on the street
and release into the heavens.
Once I bought a balloon
larger and redder than the rest.
It pulled me along.
But such moments of stillness (stills to the rest of the book's moving pictures) are rare. Göransson points out that Parland and Aase Berg, a contemporary Swedish poet whose work he has also translated, "both have their roots in the historical avant-garde. Part of that 1920s Dada aesthetic is that it's not supposed to be elegant; they got rid of that Romantic interiority that is often 'lost in translation.'" Göransson believes the avant-garde of the Teens and Twenties "comes largely out of 'translation' in a broad sense—that is, those writers were all emigrants, exiles and generally displaced, speaking and writing in second and third (and in Parland's case, fourth) languages."
It's true that deflation is Parland's ruling aesthetic: the sublime emotions of Romanticism are auctioned off, exposing a mechanized world where even one's thoughts are embodied as slightly repulsive objects moving too fast to be controlled:
In the fly-buzz of my thoughts
I dart around
with a newspaper in hand
smack! smack!
When one's very identity is balkanized, it makes sense that language should be deployed with slapdash urgency. And somehow it's fitting that such an avant-garde position should reach us years after it had its debut, like the light from a burned-out star. Now Parland's clean, forward-looking poems come encrusted in their own history. They make you think about the ineluctable modality of hubcaps but also about the meaning of a poetry that has largely missed its chance to influence other poets. That's another reason his poems seem so direct: one feels invited to get personal with Parland, since he doesn't really belong to any canon. He's just passing through. Has no time for formalities. "Ha / sentimentality / how does it feel / to be a wet spot on the wallpaper?" Shoots from the hip and gets out.
Poet and editor Jana Prikryl was born in the Czech Republic. At age six, she immigrated to Canada with her family. Prikryl earned a BA from the University of Toronto and lived in Dublin before moving to New York, where she earned an MA in cultural criticism from New York University. She...
Photo Finnish
The snapshot poems of Henry Parland.
Poet and editor Jana Prikryl was born in the Czech Republic. At age six, she immigrated to Canada with her family. Prikryl earned a BA from the University of Toronto and lived in Dublin before moving to New York, where she earned an MA in cultural criticism from New York University. She...