Christmas Poems
A wintry mix of our favorite poems to celebrate the holiday season.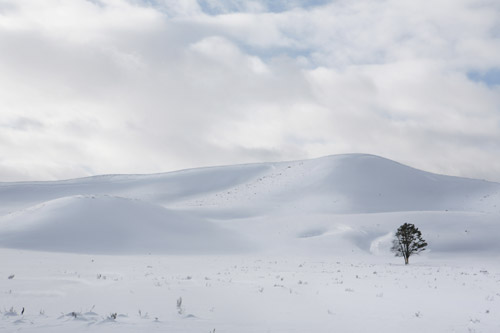 A Visit from St. Nicholas by Clement Clarke Moore: This perennial classic reminds us how much "clatter" the holiday season can bring. There's nothing to fear from all that noise—it's just Saint Nick and his reindeer.
In Winter by Michael Ryan: It gets dark awfully early in winter. But there's still brightness even with so little light. When she gets home from work at four o'clock, she'll kiss you no matter what.

Lines for Winter by Mark Strand: For Strand, the best way to keep warm is to pay attention to the internal rhythms of the body and mind. Nothing warms the heart more than listening in to "the tune your bones play / as you keep going" through the winter cold. Watch Mary-Louise Parker perform this poem.

"Your Luck Is About To Change" by Susan Elizabeth Howe: Howe's poem finds humor in the ambiguity of a fortune cookie message. Though hope can still be found in times of economic or political instabilities, there's also something ominous about the dinosaurs that the neighbor's kid has added to the nativity scene.

Year's End by Richard Wilbur: A new year is coming. But Wilbur notes that frozen lakes and fossils do not serve as adequate metaphors for the year's end: "We fray into the future, rarely wrought / Save in the tapestries of afterthought. / More time, more time." Raise your glass and welcome it in! Print a poster of this poem. 

December 26 by Kenn Nesbitt: Sure, Santa brought some of the presents we wanted. What about everything else? Children's poet Kenn Nesbitt provides this witty response for the day after Christmas.

Taking Down the Tree by Jane Kenyon: Kenyon reminds us of the holidays' fragility. Old ornaments begin to fall apart and get packed away along with the memories they evoke. The tree begins to crumble. Once everything is gone, "all that remains is the scent / of balsam fir."
In the bleak midwinter by Christina Rossetti
In the bleak midwinter, frosty wind made moan,
Earth stood hard as iron, water like a stone;
Christmas Poems
A wintry mix of our favorite poems to celebrate the holiday season.