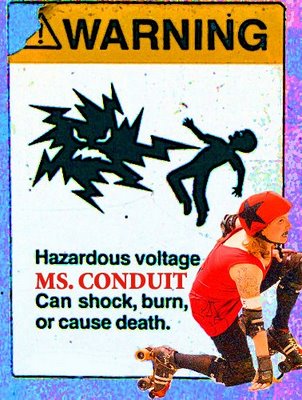 Roller derby haiku. They call it "girl-powered poetry inspired by derby queens." We call it a wonder we made it through high school without this stuff. Some of our favorite examples:
Eva at the line
zombie on zombie action
skating corpses fly
and:
crushin' on U, Doll
gotsta let UR feelings show
brutal valentine
Brutal valentine, indeed!
Catherine Halley is the editor of JSTOR Daily, an online magazine that draws connections between current affairs, historical scholarship, and other content available on JSTOR, a digital library of scholarly journals, books, and primary sources. She is the former digital director of the Poetry Foundation, where she served as editor...