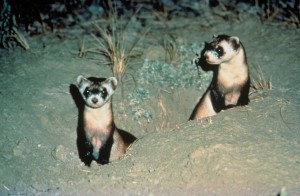 As I was saying back in Montana, I picked up a copy of Gary Snyder's Mountains and Rivers Without End in West Yellowstone, and I've since been entranced.
It's a remarkable book for a number of reasons, but I'm currently mostly interested in the ways in which it has made me feel like shit.  No one can induce guilt like Gary Snyder.
Oh, gee, I say to myself as I yawn and stretch, I'm tired from driving through the Big Horn Mountains in the fog with just a lukewarm cup of tea and some bad radio to keep me company. And then there's Snyder in his dungarees and workshirt saying in that soft Eagle Scout voice: I hitchhiked through feudal Japan in monsoon season with a bad case of scabies of the eye and a half-palsied Allen Ginsberg stuffed into my rucksack.

Yes, it's hard not to feel a bit inadequate and whiny when you've got Gary Snyder breathing down your neck.
His Spartan ethic would fit in well here in the deep Plains where the landscape breeds a pure and deadly existential masochism/machismo.  I mean, why enjoy a meal here on this lovely June day when in a few months winter will come and extinguish all life with a frosty death breath?  Just slurp that burnt coffee and pry a piece of scrambled egg from under that mule hoof, eat it, and shut the fuck up, you mewling yuppie.
Fine!  Done!  Yummy burnt coffee and muley egg!
And then on the road again with a sheepish slump of shoulders through South Dakota.  We stop and look for birds and critters in the Badlands, seeing a few but missing most, and the combination of Snyder and South Dakota present the poetry question of the day: What are the ethics of naming?
I remember a conversation between James Tate and another poet in which Tate got very worked up because this other poet had written a poem about an animal the poet himself had never seen.  Oh my.  That is a no-no in Jim's world. 
I know that it happens, that with great poems you don't care what the "truth" of the writing might have been, but as a writer is there a point where you feel like a lying, exploitative tourist (okay, like MORE of a lying, exploitative tourist) when you're placing nouns you don't know everything about in your writing?
For example: could I write a poem with the black-footed ferret in it, even if I never actually saw the black-footed ferret in the Badlands?  If I don't actually know jack about the black-footed ferret except that it exists and I like the sound of the name, should I do some research, camp out, find this critter and have an experience with it before I put it in my poem?  Or should I just run with it and see if any naturalists call me out?
How much of "The Instruction Manual" is good and healthy, and how much of Mountains and Rivers Without End is actually the true way?  Poets?  Writers?  Do you include names of birds and critters you know nothing about in your poems?  Do you feel bad about it?
Travis Nichols is the author of two books of poetry: Iowa (2010, Letter Machine Editions) and See Me Improving (2010); and he is the author of two novels: Off We Go Into the Wild Blue Yonder (2012) and The More You Ignore Me (2013). He has contributed to The Believer, Paste, The...