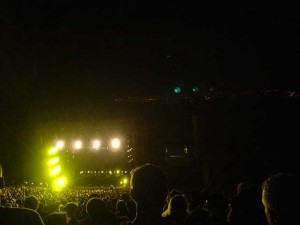 Manhattan is one of the great places in the world to ride a bicycle and for instance tonight it was Myra's birthday so she and Chana, her girlfriend, and I rode to Film Forum and then to the East Village for bubble tea. It was very social and just beautiful out tonight. But sometimes a bicycle is an interruption and you ride it somewhere to meet someone
but afterwards do you want to walk with them with your bike in crowded weekend sidewalks stopping and starting and just having an extra body along when you want to feel intimate. It's a decision you weigh – whether to leave your bike in Chelsea or Chinatown or on 10th St. all night or not. There are seasons in bike thievery – entire decades, the 80s for instance when to own a bike was to be endlessly buying a new one. And moral questions about whether it was okay to buy a hot bike when you had lost so many. Weren't you just buying your own bike back after all so THAT'S okay, right? It's calmer out there now so what generally happens is a bicycle hangover. The next day I run out of my apartment ready jump on my bike cause I'm late and it's not there. It's at Broadway/Lafayette. You are thinking she lost her bike but I didn't. I instead walked up Houston Street on such a gorgeous sunny day so beautiful you could cry. I need fruit I thought for this walk and the guy who sells fruit on 1st and 1st was there and I bought figs and pears. Figs & Pears! That sounds like a poem title. And up the street, penless, I thought about what might go into this poem. Lines tearing out from all angles, about shirts, and an ending came to me but I knew I would never remember that but the jounce of the day seemed likely to hold many of the lines and I rode home swiftly weighing whether I dare do one errand before I got home wondering if that would be the disintegration of the poem or if I simply had it and it would go on until I was ready. I decided to play it safe and I parked and I saw John. I've lived in my building intermittently for 32 years, longer than the house I grew up in which was 18. That's really scary only nine years did I live anywhere else. Hi John. There's a cadre of us who have lived in my building for many many years. People like us live all over Manhattan and you could say we like to talk. Most of the ones in my building are gay men and they feel like brothers. John said hello back. The day was so great. How are you? Why was I playing it wild. He could only answer. Could he ever. John began and I could have said I left something burning upstairs, I'm so sorry I have to go to the bathroom, I'm late. Maybe it was the look in his eye that he really needed to tell someone the thing he was telling me. Plus I think to some extent the poem you need to protect is already not a poem anymore, is already gone. Maybe this poem was just glorious feeling, a great day to put a poem in, but not a poem at all. I slapped some lines down on an index card, but they weren't even friends. I now have the vaguest thought to take a very deliberate walk each day not so much to reproduce the poem, but to make failure into a kind of friend and see what she will give if I meet her regular. 
Eileen Myles was born in Cambridge, Massachusetts in 1949, was educated in Catholic schools, graduated from the University of Massachusetts-Boston in 1971, and moved to New York City in 1974 to be a poet. She gave her first reading at CBGB's, and then gravitated to St. Mark's church where she...