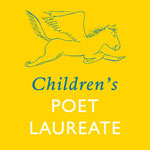 The Poetry Foundation cordially invites all kids and grown-ups to the following events with our Children's Poet Laureates, past and present:
"The Chicago Reading" with Mary Ann Hoberman
Wednesday, October 7 at 6:45
Ida Noyes Hall (The Cloister Club)
University of Chicago
1212 East 59th Street, Chicago
(Reception and book signing follows; free and open to the public)
Current Children's Poet Laureate Mary Ann Hoberman will give a free reading to children and their parents on October 7. The winner of the National Book Award, the National Council of Teachers of English Award for Excellence in Poetry for Children, a Society of School Librarians International Best Book award, and a National Parenting Publications Awards gold medal, she has most recently published an anthology of more than one hundred poems, The Tree That Time Built. She's collected one hundred of her favorite poems in The Llama Who Had No Pajama. Other popular titles include Strawberry Hill, Hoberman's first novel; The Seven Silly Eaters; and the You Read to Me, I'll Read to You series.
The premiere of "Behold the Bold Umbrellaphant," a concert based on the book by Jack Prelutsky:
Wednesday, November 4 at 9:45 a.m. and 11:45 a.m.
Thursday, November 5 at 9:45 a.m. and 11:45 a.m.
Sunday, November 8, at 2 p.m.
San Diego Symphony
1245 7th Avenue, San Diego
What do you get when you mix music and poetry? And what do you get when you mix a tuba with a baboon? Learn the answers to these questions (and more) during this concert based on Jack Prelutsky's "Behold the Bold Umbrellaphant," where animals and objects have been scrambled together to create entirely new creatures.
Prelutsky served as the Poetry Foundation's Children's Poet Laureate from 2006 to 2008. He has written more than 40 children's books, often working with well-known illustrators such as Garth Williams, Arnold Lobel, and Marilyn Hafner. Prelutsky has also edited collections of poetry for children, including The 20th Century Children's Poetry Treasury (1999). Jack Prelutsky lives in Washington state with his wife, Carolyn; they have no children, but they do have pets.
Co-sponsored with the National Endowment for the Arts, the JP Morgan Chase Foundation and the Living History Centre. For more information click here.
Both events are sponsored by The Poetry Foundation. Call (312) 799-8010 with any questions.