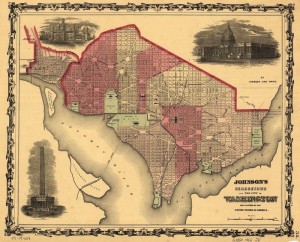 It's a good winter for poetry in the nation's capital. A couple of months after the launch of our D.C. Poetry Tour, our friends at the Beltway Poetry Quarterly—an online lit mag that publishes D.C.-area poets—have begun celebrating their tenth anniversary in style, with a special issue, a poetry reading series, and a print anthology.
Contributors to the anthology, Full Moon on K Street: Poems About Washington, DC, range from Elizabeth Alexander to Eugene McCarthy. It's available here.
For more information on the journal and the reading series—which will take place in D.C., Chicago, Baltimore, and elsewhere throughout the year—go here.