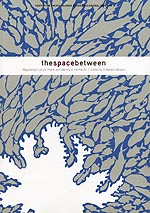 Recently received my copy of this beautifully produced anthology a few weeks ago. Edited by Marata Tamaira, The Space Between: Negotiating Culture, Place, and Identity in the Pacific, is a "collection of graduate student essays, poetry, and art explores the indigenous Oceanic concept vā, a space marked by tension and transformation as well as confluences and connections. The art of Maui-born Roxanne Chasle is featured on the cover and throughout the volume. The Space Between is available electronically via ScholarSpace, the institutional digital archive of Hamilton Library, University of Hawai`i, Mänoa."
I sent the editor a few questions and she was kind enough to respond:
What is the purpose of The Space Between?
The purpose of the publication was to clear a space and give emerging scholars the opportunity to articulate their ideas and to exercise their own unique brand of scholarship, whether it be in the form of academic writing, personal reflection, poetry, or the visual arts. My goal was that the publication would give graduate students first-hand experience with the publishing process, and that it would empower them and give them a sense of confidence in knowing that what they have to say has meaning and importance. That their voice can impact how we think about things.
Why did you personally pursue this project?
I had wanted to publish a graduate journal for several years before Vili Hereniko, the Director of the Center for Pacific Islands studies at UH Manoa, asked me to take on the project in 2008. When I was in graduate school, I had the wonderful opportunity of working on one of the leading publications in Pacific studies, The Contemporary Pacific (tcp). As an assistant to Jan Rensel, the managing editor of tcp, I got to read through many manuscripts—manuscripts that were written by top-notch scholars. It's wonderful to read the critical insights of seasoned writers, but I felt there wasn't any room for new, emerging scholars to grow. At the time, too, I was struggling to get my own work published and I learned first-hand just how tough a skin one needs to develop in order to survive the publishing process. I wanted to create a more nurturing, yet rigorous, environment for upcoming scholars to exercise their ideas. So, when Vili asked me if I wanted to edit the Center for Pacific Islands studies inaugural graduate journal, I pounced on the opportunity!
What were your experiences as an editor/publisher?
I feel so fortunate, because I picked up so many valuable skills from my dear friend and mentor, Jan Rensel. She's so incredibly generous and gracious with writers and it's through her that I learned how to build and maintain a good working relationship with the contributors of The Space Between. It's a very humbling experience being an editor, because you're essentially the caretaker of someone else's work. My sense of obligation to the contributors was very intense; I didn't want to let them down in any way! There were a lot of sleepless nights. I liken the job of editing to having a baby (although I've never actually given birth myself). There's a gestation period, during which time the contributors' works are fine-tuned (in the case of The Space Between, this part of the process took a year) and then there's the delivery, when the final product is published. It's an amazing experience to care for and nurture peoples' work and to see it in all its beauty—bound together and waiting to be picked up and read. It's an extremely fulfilling experience and I would do it again in a heartbeat.
What do you feel this project contributes to Pacific Islander
 Studies/Literature?
I hope this publication inspires other emerging writers out there to start submitting their work to journals, magazines, and so on. The written word is a wonderful way to share your thoughts and perspectives. We're all unique and we all have something valuable to contribute. You don't have to have a doctorate to have something of substance to say. I think this publication underscores that notion and I believe it breaks down the wall between the academy and everyday people. Many of the contributors are not only emerging scholars, they're practitioners—they live their scholarship. They're artists, poets. They're also deeply imbedded in the issues that confront their island homelands. To me, that's really powerful—theirs is the voice of experience rather than theoretical musings from a distance.
*
Marata Tamaira hails from Aotearoa/New Zealand and recently completed an MA degree in Pacific Islands studies at the University of Hawai'i that explores the construction of New Zealand national identity through the deployment of Māori cultural symbols. Her research interests include issues of representation in the Pacific, specifically through the visual arts and filmmaking, and the use of indigenous material culture and symbols to construct national identity, particularly in settler countries in the region. She edited the UHM Center for Pacific Islands Studies graduate-student publication The Space Between: Negotiating Culture, Place, and Identity in the Pacific.
Craig Santos Perez is a native Chamoru (Chamorro) from the Pacific Island of Guåhan/Guam. He is the co-founder of Ala Press, co-star of the poetry album Undercurrent (Hawai'i Dub Machine, 2011), and author of three collections of poetry: from unincorporated territory [hacha] (Tinfish Press, 2008), from unincorporated territory [saina](Omnidawn, 2010),...