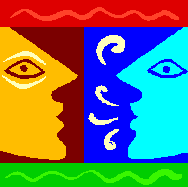 just returned from a weekend in albuquerque where i attended the Native American Literature Symposium (NALS), which is "organized by an independent group of indigenous scholars committed to making a place where Native voices can be heard." the symposium was held at the Isleta Casino & Resort (apparently, this symposium has been held at various native owned venues throughout the years).
this year's theme was "Many Voices, One Center," and featured...
some amazing keynote performances by Kanaka Maoli (Native Hawaiian) poet Brandy Nalani McDougall, a performance by the Spoken Word Team of Santa Fe Indian School, a talk by Comanche playwright Terry Gomez, and an evening with Cheyenne/Arapaho filmmaker Chris Eyres (of famed Smoke Signals). in addition, there was a wide array of engaging panels on native fiction, poetry, song, film, performance, philosophy, activism, feminism, and more (read the entire schedule here).
this was my first time at NALS, and i loved how intimate it felt. it was small enough so that there were only 3 panels per session (so each panel had a good number of people), and it seemed that many of the scholars & writers in attendance were "regulars" (or more like family members--perhaps apt since the organizers were referred to as "clan mothers" and "clan fathers"). it was also nice for me personally that there were a handful of Native Hawaiians in attendance.
my favorite panel was "Blood Run, Repatriation, and Native American Literary Activism," which featured three panelists: Cari Carpenter ("Blood Run, NAGPRA, and the Buffalo Village Case"), Penny Kelsey ("NAGPRA, Blood Run, and Dickson Mounds: Gendered Narratives of Activism"), and Chadwick Allen ("Citing the Serpent Mound in Blood Run").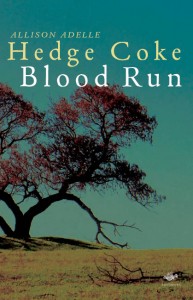 Blood Run (Salt Publishing, 2007), by Allison Adelle Hedge Coke, was published through Salt's Native American writing imprint Earthworks (edited by one of the coolest editors out there: Janet McAdams). If you havent read this book, you must. Here's the description of the book from Salt's Website:
This volume testifies to the need to protect the remarkable ruins of the Indigenous North American city of Blood Run and the sacred remains she guards there in mounded tombs. The persona poems herein emanate its character embraced in architectural accomplishment designed in accordance with the sun and moon and multitudes of stars above.

Blood Run was once a great mound city. About eighty remnants of its original four-hundred mounds still stand in testament to the 10,000 people who made their home here time ago and prove a terrific tribute of world history for their descendants living just down the road today. Yet, Blood Run is still in great danger of being forever destroyed by looters, developers, and the plow. This volume stands to persuade others to protect her and the sacred remains she guards in mounded tombs. The verse play of persona poems herein emanate its character of architectural accomplishment designed in accordance with the sun and moon and multitudes of stars above.

Previous to European colonization and conquest efforts, trade flourished between Indigenous peoples of the Americas for perhaps as long as time earmarked humankind. Evidence of continual vast trade throughout the Western Hemisphere, including art, symbolic items, and practical tools, was well cached in the multitude of mound cities puckering vast portions of the continent, some still incredibly existing after decades of continual and intentional desecration, disfigurement, and dismantling by grave robbers and Manifest Destiny driven anti-eco agriculturalists. Though surely there were times of dilemma for Indigenous Americans, these long-developed relations ensured survival during eras of doubt. Thus the likelihood of peace prevailed and most nations enjoyed the security of blanket protection, aid, and assistance from related tribes; whether by blood or adoption. In so much, tribes that enjoyed helping one another sustain themselves engaged in trade relationships with numerous additional nations outside these pacts; building cities of ceremonial, burial, effigy, and civic mounds, wherein which they flourished.
so the papers given on Blood Run were amazing (Cari & Penny connected the book to NAGPRA--Native American Graves Protection and Repatriation Act--while Chad read into the book's deep aesthetic structure based on the "indigenous technology" of the mounds). as a bonus, the author herself gave a reading after the presentations.
besides drinking & eating & socializing & losing my shirt ("nice abs" everyone kept saying) at the casino, on the last day at the last session i presented a paper titled "Indigenizing Poetics, Written 'Olelo: Brandy Nalani McDougall's The Salt Wind / Ka Makani Pa'akai." i must admit i was kinda nervous because brandy (remember she was one of the keynote readers) actually attended the panel! eek. throughout my paper she kept interrupting me, saying "that's not what i intended! are you dumb or something!" since my paper is too long and brilliant to post here, here's a description of her book The Salt Wind / Ka Makani Pa'akai (click to purchase) (the book is published by Kuleana Oiwi Press, a press dedicated to Native Hawaiian literature):
This postcolonial collection of poetry is the first by Native Hawaiian poet, Brandy Nalani McDougall. Of the collection, Samoan novelist Albert Wendt writes: "Once in a while a collection of poetry comes along and grabs your eyes, heart, and na'au and makes you see and feel more deeply than you've done in a long, long time. For me, Brandy Nalani McDougall's collection is one of those. And I keep rereading it. Her poems have a unique and hugely inviting surface simplicity and elegance that immediately hook you into them, into their profound and complex depths of imagery, lyricism, political and historical savvy, feeling, thought and vision. These are woven together with unusual wisdom, perception, control of language, and intense aloha for her people and islands. You have to read this collection. It will lift you and make you feel you are more."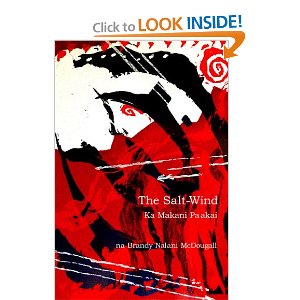 special thanks to Gwen Westerman, to the Isleta people and to everyone who made this symposium happen. i will definitely be attending next year (please accept whatever abstract i may submit!).
Craig Santos Perez is a native Chamoru (Chamorro) from the Pacific Island of Guåhan/Guam. He is the co-founder of Ala Press, co-star of the poetry album Undercurrent (Hawai'i Dub Machine, 2011), and author of three collections of poetry: from unincorporated territory [hacha] (Tinfish Press, 2008), from unincorporated territory [saina](Omnidawn, 2010),...