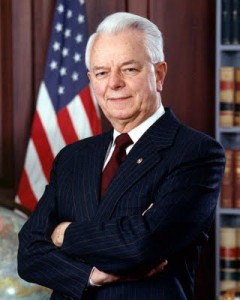 Robert C. Byrd, the longest-serving senator in U.S. history and a great lover of poetry, died Monday at the age of 92. NPR reports.
"Poetry, simply put, is beauty defined," Byrd said.

Byrd could recite long passages of poems entirely by heart. He commemorated National Poetry Month in 2001 with Alfred Tennyson's "Crossing the Bar."