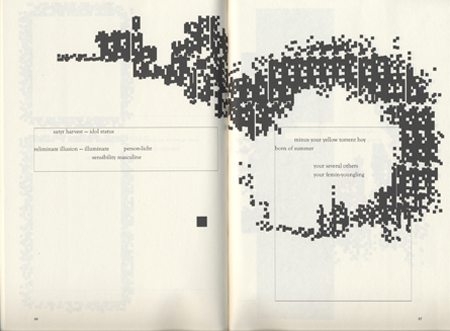 On Thursday, February 24, at 6pm, Poetry magazine, the Poetry Foundation, the Columbia College Poetry Program, and the Center for Book and Paper Arts present: Performance Poetry in the Age of Language + Reception, featuring Edwin Torres. After the reading, the Center for Book and Paper Arts will host a reception for guests, where a selection of Torres's visual text work will be on display, including his new book, Yes Thing No Thing.
Poetry wrote to Torres for a few words about his new book, and the interrelationship between word and image in his work. Here are a few of his thoughts on the matter, with glimpses of Yes Thing No Thing:

I know every book is a chapter in the writer's life, and this one captures where my crossroads met at a time of great transition—leaving the city I grew up in, the urban nature, speed and vortex of a million flickering lights at once...replacing that with isolation, trees, endless sky and stars, a million pulsing lights. The graphic vocabulary in this book emerged from a wish to refrain from a global surface speed and rather construct from an interior minimal ground—a wish to listen more than be heard. The white space, the time implied, the geometric nature in the pages, the mantra-like repetitions, the language forged out of missing letters...there's a slowing down compared to my previous books. Maybe a confidence in the words to let them just be, free in their world to meet the reader's primal emptiness, a blank page we can all share, to create a symbiotic readership with the world we are all in. I think the pieces in this book have a sort of grounded fluidity that embraces the journey, the nomad I've always championed. Perhaps this destination is oceanic whereas previous ones have been more earth-bound. Showing the skeletal structures of the page is a way towards transparency for me, lowering the curtain behind the wizard. As a designer, I love showing support mechanisms juxtaposed with the organic uncontrolled—the balance of our personal dynamics at odds with our humanity. As I was creating the book I felt I had a chance here to quietly comment on a world out of control. The things that have run out of words, the yes and the no, how language filters through nature when words fail. So you see, I have no answer for this book's ultimate challenge. No thing. A finite id...grateful to be caught.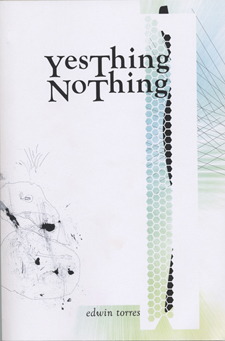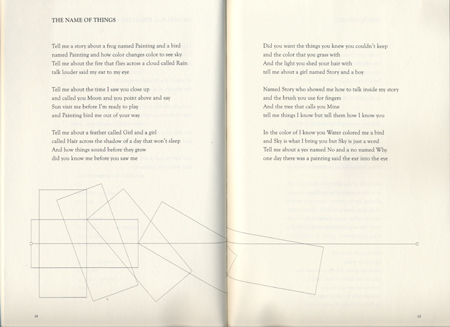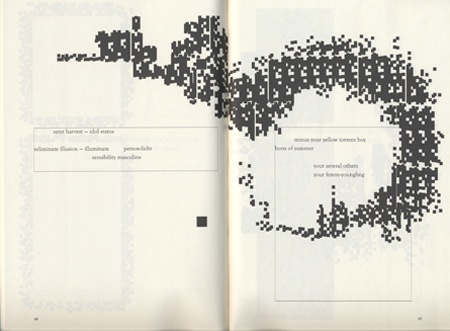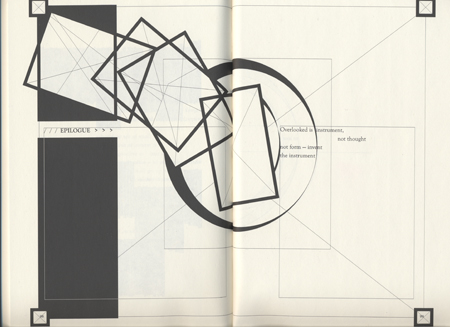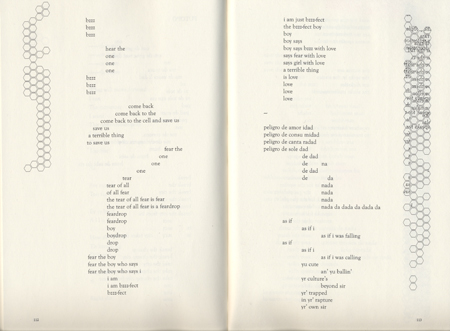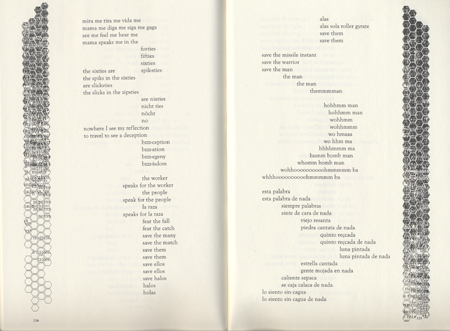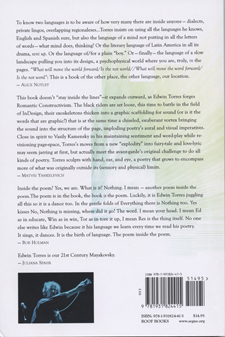 About Edwin Torres
Multimedia pioneer Edwin Torres has been presenting his energetic blend of poetry, performance, music, dance and visual art since the late eighties. Born at New York City's infamous Nuyorican Poets Café, as midwifed by the St. Mark's Poetry Project, he has published and performed extensively in the US and abroad, and has given lectures and workshops at numerous universities, including Bard and Naropa University.