Poetry magazine's March 2011 cover art, "Lamp," is by Eliana Perez, and is part of a series called "Hunted." Perez says:
In "Hunted," the patterns on furniture, rugs, and curtains come to life, transforming these objects of domestic comfort into portals expressing a pervasive world of savagery and violence. In these drawings, the hunters revel in the thrill of dominance, while the prey struggle in fear and agony. The scenes make tangible a thin layer of noise, always present but not always apparent in modern life. The images interrupt the ostensible serenity of the home, like the violence on the television, domestic disquiet, and daily news of struggle, strife, and war.
Below is more from the series, and here are line drawings, also from "Hunted."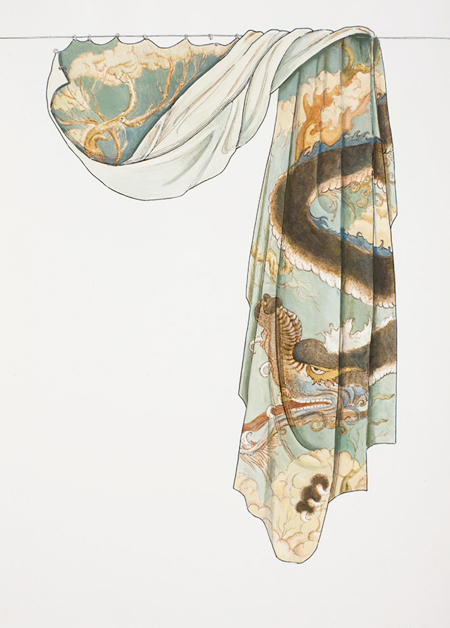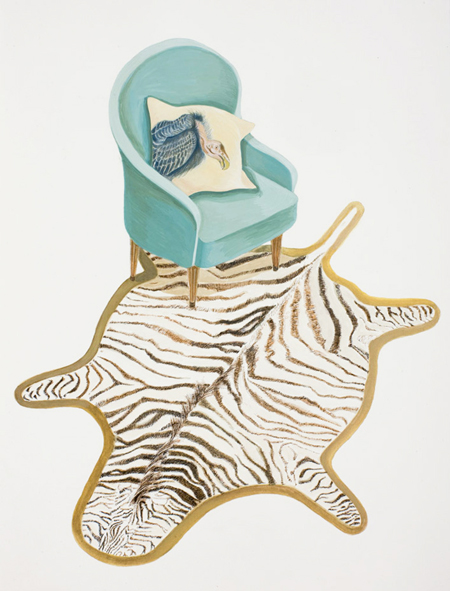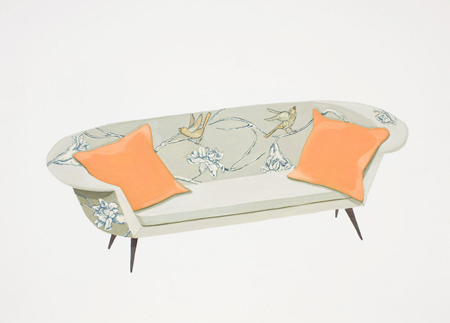 ABOUT ELIANA PEREZ
Eliana Perez makes drawings, books, and, most recently, flip-book style animations for stereoscopic 3-D video. She is an associated artist of the Booklyn Artists Alliance, a collective dedicated to exhibiting, distributing, and publishing artists' books.