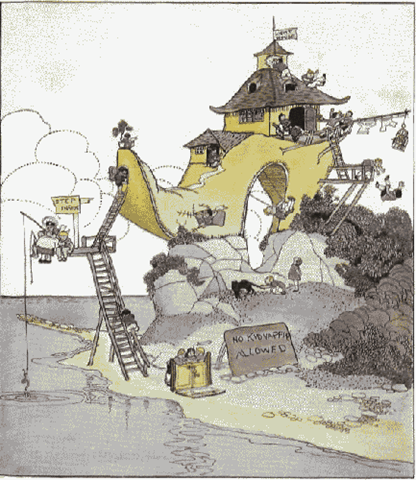 I'm thrilled to see some of my favorite people on Harriet — Ada, Barbara Jane, Bhanu, Alicia Stallings, Patricia S., among others (I'll get to Kwame in a future post) — these are poets whose work and panache I admire. It also appears our paths cross more often than not, one way or another — the nature of the po-biz, I suppose.
Last year I reviewed Ada's wonderful third book, Sharks in the Rivers (Milkweed Press) and I interviewed Barbara Jane on her fierce third book Diwata (Boa Editions, Ltd.). Patricia stopped by to say hello at the AWP bookfair in DC back in frozen February, and I just finished posting on Critical Mass an interview with the poet Jacqueline Jones LaMon, whose second book of poetry Last Seen (University of Wisconsin Press) is in partial dialogue with Bhanu Kapil's haunting The Vertical Interrogation of Strangers (Kelsey Street Press). Since I'm using the recent Norton anthology The Greek Poets: Homer to the Present (edited by Peter Constantine, Rachel Hadas, Edmund Keeley and Karen Van Dyck) in my graduate class at Rutgers-Newark, I was not surprised to see Alicia's translations gracing the pages of this monumental project. I was particularly taken by her translations of the sonneteer Lorentzos Mavilis (1860-1912):
Lucky are the dead; the dead forget
The bitterness of life. So at the set
Of sun, when dusk comes on, you must not weep,
Be your grief for them however deep.
It's an incredible community I belong to — can I gush for a few seconds? Since this is National Poetry Month, I believe we have permission to exercise some school spirit. Though it's important to acknowledge that we belong to multiple communities, and that's just fine. In fact, it's necessary, otherwise we'd succumb to the claustrophobia. And, yet, it never ceases to amaze me how downright ignorant or clueless people can be about the existence of their peers. (Horse, let's get high.)
When I call someone on this after they admit they don't know a fellow writer that they should know, I always get the same feeble response, "But there are so many poets out there!" Really? Is that what we call self-centeredness and the deliberate act of remaining unread and uninformed? And I will acknowledge that as an executive board member of the NBCC I have to know who's writing excellent work — and not just in poetry but also in five other genres. But, please. And adding insult to the injury, these are the same folks who expect others to know about their work. So, let me see if I understand how it works on Planet Sit-on-My-Ass...
One of the ways poets can interact with the poetry community is by writing about poetry. I'm about at the end of my rope pleading for people to write book reviews — it's such a difficult task, apparently. So I appreciate the community of poet-bloggers and poet-Facebookers when they at least mention that such and such a book is out. I would appreciate them even more if they read it and offered some sort of critical response. Trust me, it's a skill that can be learned.
I have a vested interested in encouraging more book reviewing, especially from members of my Latino community. One of our reliable outlets, The El Paso Times, will retire my column next year, after 10 years of service and approximately 200 reviews. I feel good about moving on since I want to turn to another one of my communities and do more reviewing online for Lambda Literary. I've also signed on to be a reviewer for the L.A. Review of Books, where I'll be reviewing not only Latino titles but across the colorful spectrum.
The point is that we have to be good citizens and pay attention to our respective communities. Those on the outside don't give a damn and shouldn't be expected to. So if we don't even know what's going down in our own neighborhood, we might as well call it a day and stay home because ain't nobody going to coax us out but each other.
Mavilis's words stay with me: "Lucky are the dead; the dead forget / The bitterness of life."
Rigoberto González was born in Bakersfield, California and raised in Michoacán, Mexico. He is the author of several poetry books, including So Often the Pitcher Goes to Water until It Breaks (1999), a National Poetry Series selection; Other Fugitives and Other Strangers (2006); Black Blossoms (2011); and Unpeopled Eden (2013), winner of a Lambda Literary Award. He...