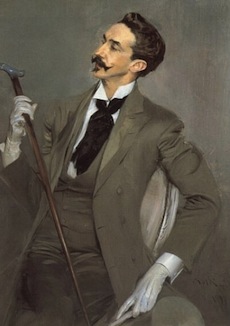 Ah, Harriet. How much I missed thee. Though I must confess I hesitated, partly because I don't blog, tweet, Facebook, or whatever the kids are doing these days, simply because I value my privacy. Not that I know how much privacy I have anymore. I'm still shocked when my brother, who lives in Mexico, tells me over Skype that my eleven-year-old niece found another podcast of me on YouTube. (How droll!) I'm more outraged about how unflattering I look on video than anything else and my first response is: "I look fatter, shorter and more disabled than I really am!"I like to think that I can control the intensity of the unflattering revelations I release into the world because I deal with language, not photographs, videos or even audio. But the technology has taken over, and half the time I can't even tell I'm being filmed or recorded. Though even email gets me into trouble when someone points out how I contradicted myself because--[insert FWD message here]--"You see? back then you said this!" Wow, what ever happened to complexity? Most unfortunate.

One of the reasons I'm so closed off is that I always imagined that instead of putting my anxieties, wonders, insights and observations willy-nilly all over the Internet, I should save them for the poetry, the story, the essay, or for occasions like this, when I can keep myself from making impulsive statements I might later regret. Like I said, at least the semblance of control is important. I can already imagine a few Facebook fiends or poet bloggers getting all defensive, but I'm not going to turn this into a fight about whether or not others should temper their cyber personas--that's their business. Instead, I'm making this about me. (Now there's something these folks might relate to.)
Why do I participate? Well, is there really a choice in the age of Google, when a web presence is de rigueur, when the easiest manner to gauge such intangibles as visibility, productivity, or--egads!--desirability is to consult Wikipedia? They got the 411, baby, like it or not. And I've consulted the site to check out a few names, I will not lie, and cringe at how one's attempt at self-promotion and self-aggrandizing is immediately apparent. My brother read my WikiPage and he was all upset that it mentioned that our parents were deceased. "That's personal," he said. True, but then, I have written about it so it's not necessarily a secret.
So here's where it stands: I have an author web site (but I refuse to place blurbs or book review excerpts on there because I blurb and review book and the cycle makes me uneasy), I have a faux Facebook profile and only two friends I instant message (one of them lives in Taiwan), I have a Fan Page on Facebook but I don't control the posts, and I did edit something out of my WikiPage once because I thought it was a hurtful assessment of me as a professional--I wouldn't have bothered, but one time an event organizer printed it out and distributed it to the audience, something I didn't want to happen again. And I'll take the disclosure a step further: that statement said that my work as a book critic was outshining my work as a creative writer. Maybe I should put it back in because maybe it's true.
In any case, I suppose that one benefit to coming back to Harriet--speaking through the book critic identity I now embrace--is that I get to talk about books and poetry and politics, but through a measured and finite agreement. Please, Poetry Foundation gods, don't hire me full-time! And then I'll step back into the shadows and simply lurk. Well, I said I didn't write on Facebook or blogs, I didn't say I didn't read them. Of course, I do. I like to be in the mix. I like to see how others comport themselves. I learn from the wise and the fools give me something to chuckle about at teatime.
So get ready, lovers and haters, I'm back. And just to end on a more celebratory note rather than a threatening one, I'd like to come full circle to Mr. Carl Phillips. Just a year ago I was sitting here griping about the lack of poets of color winners of the Yale Younger Prize, and a year later I'm gratified that his first choice--also the only Latino winner in the YYP's 106-year history--is Eduardo C. Corral, some Xicano pocho from Arizona, of all places, currently the most embattled territory on American soil. Wow. A double-win for American poetry, and a double fuck-you to polite monochromacy.
Off for a stroll, what?
Rigoberto González was born in Bakersfield, California and raised in Michoacán, Mexico. He is the author of several poetry books, including So Often the Pitcher Goes to Water until It Breaks (1999), a National Poetry Series selection; Other Fugitives and Other Strangers (2006); Black Blossoms (2011); and Unpeopled Eden (2013), winner of a Lambda Literary Award. He...