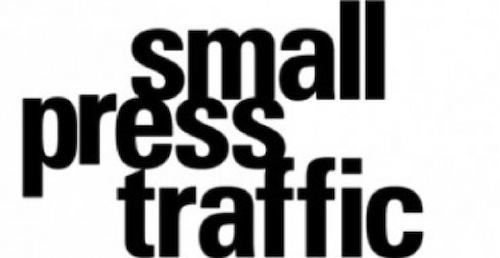 The spring parties just don't stop! This time, head over on May 21 to Small Press Traffic in San Francisco for THE RELIQUARIUM, an auction, "end of times dance party," "reenactments from scenes of the end of the world," mucho drinking and the "co-generation of a literary time capsule." (That must mean readings/recordings/performances?) What we can tell you for certain is that reliquaries will be available to bid on from the likes of Bob Gluck, Kevin Killian, Julian Brolaski, Thom Donovan, Elaine Equi, Joanne Kyger, Ariana Reines, Eileen Myles, Fiona Templeton, Edwin Torres and more more more.
SPT is a major literary arts center of the Bay area, centered at the California College of the Arts. Having supported innovative writing and poetry since 1974, they are well-known for their annual poets-theater festival, and consistently bring out poets and writers from all over the globe. They also house a publicly available archive, support many publications, and act as a mainstay for independent writing.
More info on THE RELIQUARIUM awaits you here.
May 21, 2011 at 7:30pm
California College of the Arts Graduate Writing Studio
195 deHaro at 15th
San Francisco, California