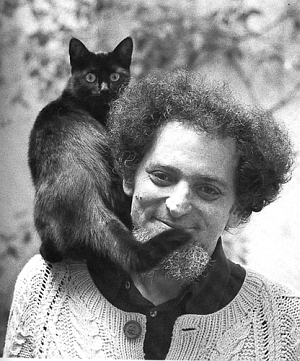 France Culture gives us snippets of George Perec speaking with journalist Kaye Mortley just a few months before his death in 1982, with the permission of ABC (Australian Broadcasting Corporation). "What a Man!"
You can also listen to the full 29-minute interview, wherein Perec speaks about the puzzle between Roussel, Flaubert, Stendahl and the blank space they made for him; the art of fiction; Oulipo; surrealism; theories of narration and self; and his own writing, which included prose, poetry, and texts for film.
"As any writer, I would like to say everything in every way possible."
Listen to Perec talk shop here.