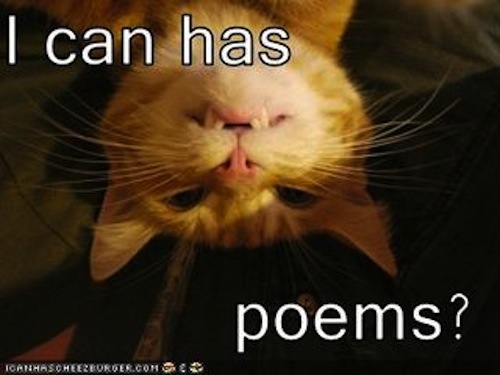 Who says people don't know how to communicate anymore? Not us – we're too busy listening! Two obvious highlights this week on Harriet were our two killer interviews: A long, revealing chat with the braintrust behind Lost & Found: The CUNY Poetics Document Initiative and Garret Caples's freewheeling rap session with two Bay Area self-publishers on the micro and the macro of their craft. Never let it be said that Harriet isn't an A-list listener.
Or THERMOS, for that matter, which has a solid interview with Robert Fernandez, addressing "the sublime."
You know who else was a Bay Area self-publisher? Richard Brautigan! In '67, he walked the streets of San Francisco, distrusting copies of his manifesto "All Watched Over By Machines of Loving Grace" hand to hand. Decades later, it has inspired a brilliant, disturbing three-hour BBC documentary of the same name from anti-technocrat filmmaker Adam Curtis. The Arizona-based early '90s pop-industrial band Machines of Loving Grace could not be reached for comment.
Now that we're feeling good about the future, we may as well face that independent bookstores will charge admission for readings.
You know what cheers us up? A righteous nerd fight. Grab a sixer and click through.
Concerned that Carlos Estevez is hogging the Hollywood poetry market, smarmy hipster James Franco revealed his "experimental" Hart Crane movie and Keanu Reeves published a "thoughtfully crafted artist's book." Leave it to Bill Murray to cross over with dignity.
In tech news, Amaranth Borsuk is creating "augmented reality poetry" and Jack Kerouac is releasing the Great American iPhone App.
Homework: Polish those submissions, and decide whether you'd prefer $150K or some change.