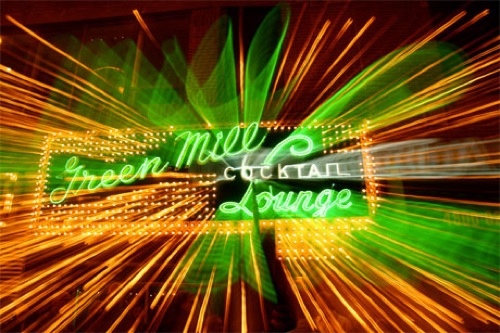 There will be an "extravaganza" to celebrate the 25-year anniversary of slam poetry's birth, which started here in Chicago, according to the form's founding father, Marc Smith. (To read Alizah Salario on her search for authentic slam poetry, slam your cursor on this link right here.)
From the Chicago Tribune:
Fittingly, there is a 25th anniversary party planned, an "extravaganza," Saturday July 30 at the Metro, 3730 N. Clark St. It will feature Smith, great poets (I have seen them all and their performances are memorable) David Hernandez, Reggie Gibson and Patricia Smith; poet Adam Gottlieb; Word Alert, a team from Hamburg, Germany, and Speak-Easy Ensemble, a Chicago performance group.
And later, here's poet Kevin Coval on Marc Smith:
Says poet Kevin Coval, who did some of his first performances at the Green Mill and later co-founded Louder Than A Bomb, the largest youth poetry festival in the world: "He's helped pass the torch to me and also to my generation. He's been a great influence. He believes in the notion that everyone in the world has a unique story that must be told."
The entire article's here.
And the Chicago Slam Works site has ticket ordering info here.