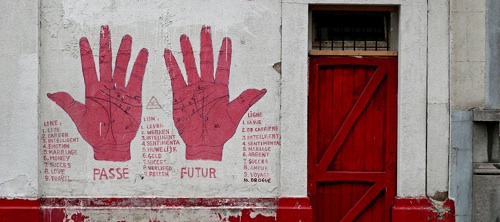 All is not lost! The Found Poetry Review, a quarterly online journal "celebrating the poetry in the existing and everyday," has just launched its debut Summer 2011 issue. Featured are poets Howie Good, Jill Crammond, Christina Burress, and many, many more.
Here's Guy Torrey's "Harsh Conditions":
Tides and
storms, other times
rocks. Few survive
such harsh conditions;
live well

adapted to loss,
tightly constrained,
impermeable,
barnacles.
The source? Wikipedia.
From the journal's website:
We publish found poetry, centos, erasure poems and other forms that incorporate elements of existing texts.

Read on to review commonly accepted definitions of found poetry, access prominent examples of found poetry hosted elsewhere on the web and learn how found poetry fits into fair use standards.
For all that, click here. And for "prompts," click here.
Our prompt: go find some poems and then submit!