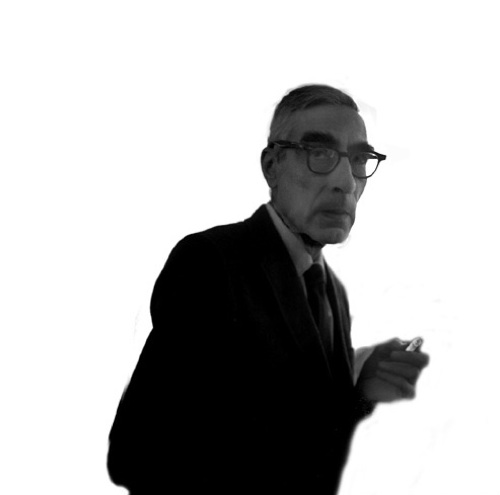 Happy 75th anniversary to New Directions! To celebrate, the avant-garde publication house will be merrymaking down by the river on Thursday, July 21, at Poets House in New York City (hopefully no one puts a drink on that E.E. Cummings desk). Featuring poetic acrobatics by Mónica de la Torre, Eliot Weinberger, Susan Bernofsky, Forrest Gander, Susan Howe, Nathaniel Mackey, and Richard Sieburth. Bernofsky, in fact, has a lovely post about New Directions on her blog, writing:
New Directions was one of the first publishing houses I actually noticed as a teenager, because of an early obsession with the work of Raymond Queneau. New Directions published six of his books, all in spectacular translations by Barbara Wright. I was able to confirm that she really did translate all six of them because these books are still on my shelf almost three decades later; even more remarkably, four of the six are still in print. That's what makes this publishing house so extraordinary. When the editorial team of New Directions finds authors they believe in, they continue to publish their books and keep them in print far longer than is usual in the industry.
As they have with Louis Zukofsky. Today has also brought us reviews of Zukofksy's Anew: Complete Shorter Poetry, and "A," both of which New Directions published in beautiful editions earlier this year. The Jewish Daily Forward considers Zukofsky's language of mathematics, music, allusion, and ideas around Jewishness and atheism:
Despite his atheism, Zukofsky writes in a eulogy for his father: "Had he asked me to say Kaddish / I believe I would have said it for him." Zukofsky's father, Pinchos, did not demand religious adherence from his son. And so the poet, instead, mourned his father by immortalizing him in verse:

"They sang this way in deep Russia"
He'd say and carry the notes
Recalling the years
Fly. Where stemmed
The Jew among strangers?
As the hummingbird
Can fly backwards
Also forwards —
How else could it keep going?
Speech moved to sing
To echo the stranger
A tear in an eye
The quick hand wiped off —
Casually:
"I loved to hear them."

The inheritance Zukofsky receives from his father is not merely the baggage of alienation. As these lines imply, a Jew may become part of the host culture, even fall in love with that culture and aesthetic — or "song" — and yet can remain the strange hummingbird in constant movement between past and present. Something of this hummingbirdlike flight echoed deeply with Zukofsky's own sensibilities.
The Forward also looks closely at another short poem, subtitled "grand détaché":
The seemingly casual, colloquial tone is all the more fascinating, given that the poem is conceived as a musical piece. As the subtitle "grand détaché" implies, it mimics a manner of violin playing where the bow is constantly taken off and brought back to the strings, creating rough, terse and rhythmic phrases.

Like many of Zukofsky's works, this one is intensely personal. Although not explicitly named, his son, Paul, is at the center: as the violinist for whose benefit "real estate" is being examined. Paul was trained from an early age as a musician, and indeed went on to become a master violinist, conductor and professor. He now zealously guards his father's copyright. Much of Zukofsky's writing is directed toward his son; in this poem, he points to the possibilities of dialogue between poetic and musical forms, and also hints that an artist's only true guide is the "inexorable" Teacher — with a capital T.