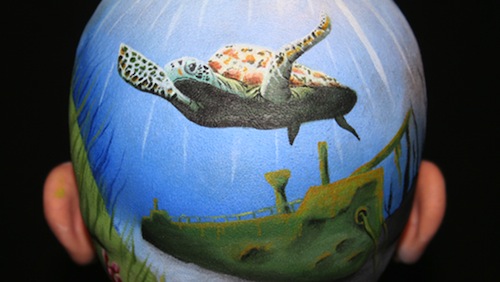 Poetry's own Jeremiah continues to charm with a Huffington Post post called "Philip Levine and Other Mediocrities: What it Takes to Ascend to the Poet Laureateship," in which he takes it to Sharon Olds, Jorie Graham, Louise Gluck, and ol' Philip Levine. Would you like a taste, dear readers? Here comes the airplane!
Is there any poet left who believes in the American Dream anymore, naïve and flatulent as this notion might sound to the postmodernists? How about the acclaimed poet of the Detroit working class, the Fresno bard alleged to have memorialized the ordinary moments of hardworking Americans? Philip Levine's attitude toward the working class, it turns out, is the same as Wal-Mart's toward workers hard on their luck: tolerate them, describe their trivialities in semi-poetic language (in company bulletins and corporate newspeak), so that their tribulations seem worth it, earned, the denouement of a just world, where a just God rules over all his creatures, great and small. In other words, total resignation. Not a trace anywhere of discomfort at the inequalities of wealth and resources, not even a token gesture toward reinvigorating the American Dream.
To which commenter Big Bike says: "I like Philip Levine, and I don't like you."
Num num num!
(image of Philip Levine's head courtesy of this here.)