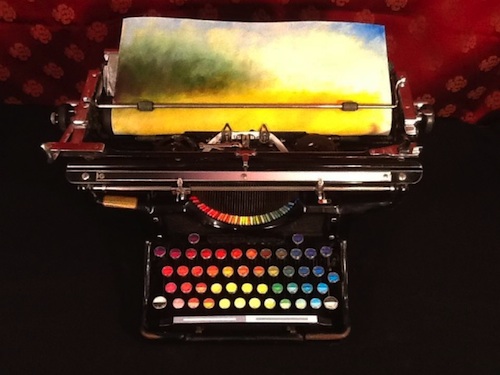 Poets love typewriters. Or at least Lawrence Ferlinghetti does:
and I am waiting
for some strains of unpremeditated art
to shake my typewriter.
And Bernadette Mayer:
i speak via electric typewriter.
And Allen Ginsberg, the most effusive of them all:
The typewriter is holy the poem is holy the voice is holy the hearers are holy the ecstasy is holy!
So, in honor of these typewriter-philes, a few riffs on the beloved machine. A typewriter that paints. A typewriter that makes cocktails. And, for the holidays, a gingerbread typewriter that you can eat.