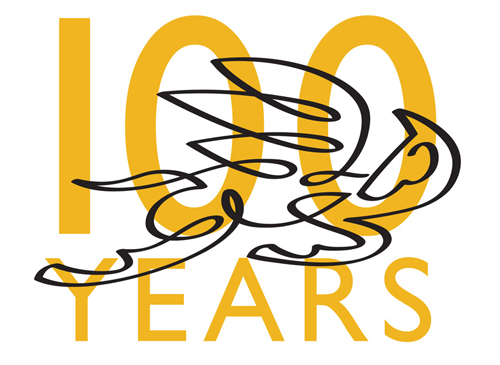 Want to learn more about the Pegasus gracing this month's cover? February's Pegasus was created by the inimitable Felix Sockwell, who has a fascinating and, appropriately, very visual post about creating the cover on his blog.
Click through to see the instructions we sent to each of the artists ("Anything goes as long as it's a horse with bird-like wings"), as well as the evolution of Felix's Pegasus ("I probably did about 40 or 50 sketches before settling on a gesture that (re)captured Gill's original").
Poetry's February cover is the second Pegasus in a series of twelve that we've commissioned for our centennial. Cathie Bleck, who created the January Pegasus, has also blogged about the project. Her post includes photos from her visit to the Poetry Foundation last October and a visual tour of past Pegasus artwork.
You won't want to miss the cover on our March issue, created by Michael Bierut. Visit the magazine homepage on March 1 to see it. It's a beaut!