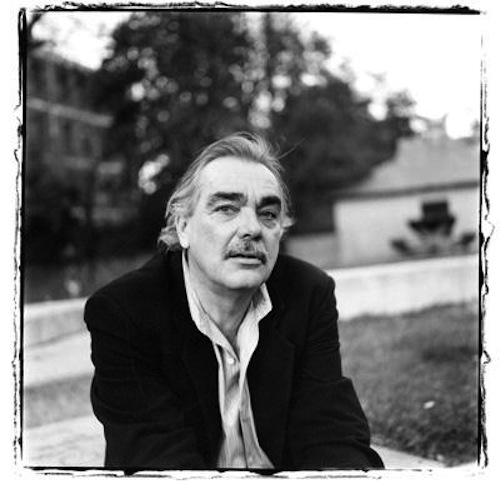 See this Kickstarter page for a documentary film about poet Larry Levis that "that explores the work and life of Levis from multiple perspectives. The director of the film, Michele Poulos, has been funding the project on her own up until now, but it has grown so much in scope that we need to reach out to our Internet fan base to help us make this film a reality."
Here's Poulos' Director's Statement:
The idea for the film came to me in a dream. I was already a fan of the poetry of Larry Levis when I moved to Richmond, Virginia in 2005 to study in the MFA program at Virginia Commonwealth University. Levis had been a faculty member there until his untimely death in 1996. You couldn't walk down the street without bumping into someone who had known Levis, and the stories people told were fascinating--they were as savory and tangled as his poems. Hearing about the man behind the poems, I began to wonder why there was no comprehensive biography about this artist of such tremendous talent and reach. It was at that point I had the dream--a voice telling me I was to create a film which would have the excitement and artistic quality of the work of the man himself.

In making this film, I have come up with creative solutions to many problems, but I still have had to struggle with limited resources. Having graduated with my MFA degree in 2008, when I began the film I was working as an adjunct English instructor at three different colleges. While my jobs left very little time for anything else, I did manage to convince the amazing cinematographer Kevin Gallagher to join me, and with Kevin's help, on nights and weekends, we were able to shoot footage of conversations with Levis's friends, colleagues, students, ex-girlfriends, and others who knew him, as well as capturing images of his small but charming home in historic Church Hill and various sites central to his life and his poems.

In the three years since we began the documentary, we have filmed over half of the needed footage. To date, we have completed interviews with Pulitzer Prize winner Charles Wright, Hardison Poetry Prize winner David Wojahn, frequent New Yorker contributor Kathleen Graber, and many others. But we need to do more. There are still people we need to interview, such as Levis's son, his ex-wives, his brother, and his greatest mentor and best friend, current Poet Laureate of the United States, Philip Levine. We also need to gather and record materials from his childhood in California and his family life as a young adult. In order to complete the film, we need your help.
Sounds like a great project! Make the jump to read more. Then watch a film trailer and a video of Poulous explaining the film in greater detail.