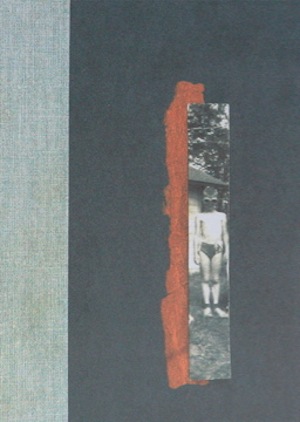 In anticipation of Anne Carson's new book, Antigonick, New Directions' Tom Roberge rounds up excerpts of reviews of her last, Nox, writing:
A few weeks back, I had the pleasure of talking to hundreds of booksellers — in groups of about eight at a time — about Anne Carson's forthcoming book, Antigonick. Of course I mentioned her previous book, Nox, and of course I ended up saying "beautiful book-in-a-box" dozens of times over the course of three days. Which led me to wonder (since I wasn't here at New Directions when Nox was first published, and didn't read every review of it) how the various reviewers chose to describe the physical nature of the "book."
Roberge counts New York Magazine, The Guardian, Publisher's Weekly, New York Times Book Review, Times Literary Supplement, The Believer, and others; as well as his favorite bits, from Meghan O'Rourke at The New Yorker, who likened the box's size to a Bible; and Dan Chiasson at the New York Review of Books, who waxed fondly about the accordion book:
"Accordion-fold" books are their own minor genre, and are often homemade: folding a sheet of paper, first this way, then that, is among the simplest ways to make a book, requiring no binding. This chain-link form is especially suited to panoramas, alphabets, bestiaries, souvenir books, and almanacs. The format allows for the simultaneous representation of episode and arc, individual and ensemble: stretched out along the length of a table, you can see all at once the succession of English monarchs, or the stages of the evolution of man, or one hundred full-color views of Paris.
Great post! Though there was also Stephen Burt on the subject for the London Review of Books. Burt ultimately found the overwhelmingly positive critical appreciation of Nox a testament to something else:
Its rapturous reception testifies – through no fault of her own – to Carson's celebrity, and to the aura her work holds, with its sources and blank spaces. That reception also testifies – again, through no fault of Carson's – to the continuing prestige but diminished actual interest that poetry as such seems to hold these days. For many readers, and not a few editors, Nox and its 'poetry of a kind you're not used to' has turned out to be poetry of the most welcome kind: a work you can admire and interpret simply by opening the box and unfolding the pages; a book of poems you don't even have to read.
Celebrity aside, a lot of us do read this amazing book. Looking forward to the next—also a visual feat, with illustrations from Carson's former student Bianca Stone and hand-lettered text from Carson herself.