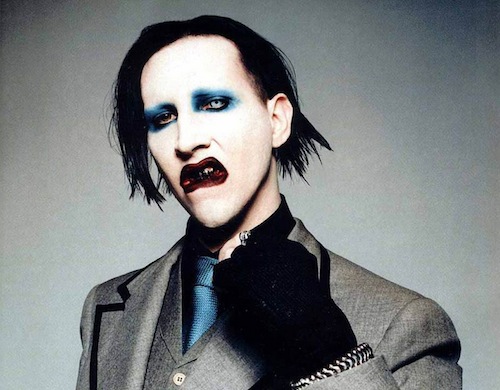 Actress Amber Tamblyn has been writing poetry since childhood. And she's working on a collaboration with Marilyn Manson. Seriously. This Charleston Gazette article says so:
"My parents raised me around a lot of poets, writers and musicians," she said. "People of that world. I just grew up around that culture."

Tamblyn is the daughter of Bonnie Murray Tamblyn, a folk singer, and Russ Tamblyn, an actor best known for his Oscar-nominated performance as Rif in the film version of "West Side Story."

She started writing poetry when she was 9 years old and began publishing while in her teens. She did not make a huge splash on the literary scene, but that was never the point.

"My mom used to take me to Kinkos," she said. "I would publish chapbooks and sell them at school for a dollar."

Better than whatever money she made was holding those books in her hands, Tamblyn said. She loved to see the hard copy of what she'd done.

She eventually did publish two books of poetry. A third, a poetry and painting collaboration with shock-rocker Marilyn Manson, is in the works.

"That might take a year or so," she laughed. "He's off on tour being his fabulous self, wrapped in saran wrap."

The two were introduced a few years ago by a mutual friend.

"He's a phenomenal artist and painter," she said, "and he's just very poetic."