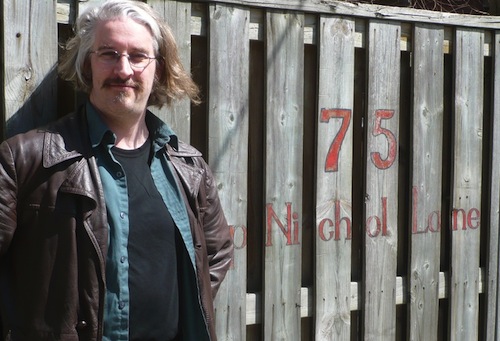 Rob McLennan has written a great review of the new issue of Open Letter: A Canadian Journal of Writing and Theory.
I'm fascinated by much of this issue for the way that it forces me to consider writing differently, yet again, from all the structures I might have previously known. It reads as such a simple thing, but a constant struggle, working to approach a work on its own merits, or even attempt to expand the borders of one's own writing.
The issue (Fourteenth Series, Number 8, Spring 2012), subtitled "Negotiating the Social Bond of Poetics," includes "impressive critical and creative works" by Tim Atkins, Jeff Hilson, Amy De'Ath, Sean Bonney, Jeff Derksen, Eve Watson, Carol Watts, Vanessa Place, Nicole Markotić, Andrew Levy and Peter Jaeger, though McLennan admits that much of the theory presented "breezes easily over the top of [his] head." However:
Guest-edited by Nancy Gillespie and Peter Jaeger, I'm fascinated by the selection of authors, a slight shift in contributors from across the Atlantic, which I can presume comes, in large part, to expat-Canadian poet and critic Peter Jaeger. Some time ago, Jaeger studied at the University of Western Ontario, and has spent the past decade or so writing and teaching in England, engaging with a number of highly active and engaged writers, including Bonney, Hilson and Levy, while maintaining a number of his Canadian relationships. In 2000, he published the critical study ABC of Reading TRG: Steve McCaffery, bpNichol, and the Toronto Research Group through Talonbooks.
McLennan also notes that much of the issue came out of a series of readings and talks run through Vancouver's Kootenay School of Writing, as editor Nancy Gillespie notes in her introduction. As well:
One of the highlights of the issue included the work of London, England poet and activist Sean Bonney, both his "Letter on Poetics" and the magnificent concrete poems, a selection from hi "Baudelaire in English." Other highlights include magnificent poems by Holly Pester, British poet Amy De'Ath (currently studying in Vancouver), Jeff Derksen, Carol Watts and the luscious "Portraits" by Elizabeth Guthrie, as well as Vanessa Place's "Purlo ned Letter" and Nicole Markotić's "The Body in Pieces: Lacan and the crisis of the unified fragmentary" (which I suspect is part of a larger, ongoing critical work).
Read and enjoy!