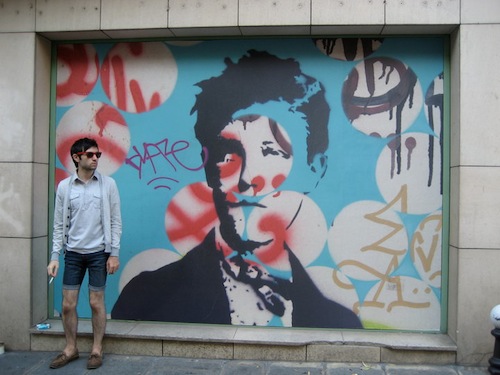 But we already knew that, and now Out is confirming it with this Hot List recognition.
After introducing the "socially connected scribe," the write-up focuses on Dimitrov's American Boys, forthcoming from Floating Wolf Quarterly on June 1:
"American Boys is eight poems and has a variety of digital ephemera throughout," he says. "There are Grindr screen grabs and text messages, and I'm debating whether or not I can use emails."

For those not convinced that poetry, no matter how modern, addresses anything that might interest them, Dimitrov's work speaks for itself.

"The poems feel very summery," he explains, "and a lot of them are about sex and sadness."

The Sarah Lawrence–educated scribe isn't churning out the poet's equivalent of a Katy Perry song, however. "I would say American Boys thinks about different things: how we communicate with one another and the America that we're sold versus the one we actually live in," he says. "In Begging for It are poems about emigrating, having sex for the first time, falling in love for the first time, writing and reading for the first time. It's my coming-of-age book."
After you make the jump, find out about all things Dimitrov here. And be on the lookout in 2013 for Begging for It, from Four Way Books.