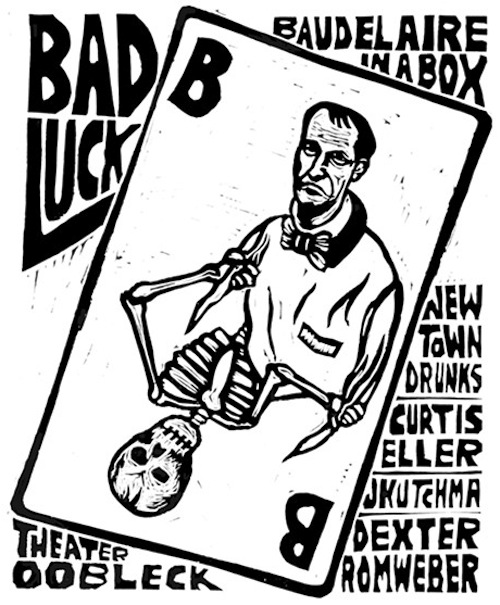 Chicago's Oobleck Theater is growing its performance "Baudelaire in a Box," with some upcoming performances in North Carolina.
From Indy Week:
In the spring of 2010, Chicago-based artist and theater wiz Dave Buchen executed the first edition of Baudelaire in a Box. He and his songwriter friend Chris Schoen adapted some of the notable wine poems of famously macabre 19th century French poet Charles Baudelaire, setting them to music and illustrating them with scrolling images that played within a series of boxes. The performance was so successful that Buchen, a founding member of Chicago's Theater Ooblek, decided to expand the project. The plan now is to adapt the entirety of Baudelaire's Les Fleurs du Mal by 2017, the 150th anniversary of Baudelaire's death.
There's audio and video after the jump.