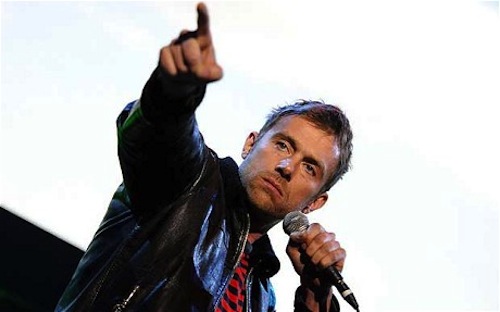 [Insert "woo-who" joke]
Done?
Ok
Here's this from The Telegraph:
Damon Albarn, the Blur singer, is the unlikely special guest at a poetry festival organised by Michael Horovitz.

"Damon's lyrics represent decent poetry, and he's becoming more poetic all the time," says Horowitz. "He is very well read and likes poetry, including mine."

The poet says Albarn has not yet decided what he will do at the festival, at the Queen Elizabeth Hall in London next month. "It will be pretty spontaneous, but he wants to be introduced as a musician, not a poet."
Are you excited? All together now: Woo-who!!!