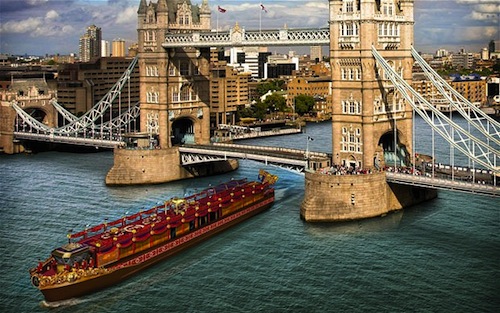 Royal Barge, that is. See this article from Monsters and Critics:
The monarch - who is celebrating 60 years on the throne this year - has opted against inviting politicians and foreign dignitaries to join her and Prince Philip on the Spirit of Chartwell boat for the river procession on Sunday (03.06.12), which will include 1,000 vessels from all over the world.
So who exactly will be on the Royal Barge, you ask. For starters:
Poet Carol Ann Duffy and the Bishop of London, the Right Reverend Richard Chartres, will also be present on the boat, as well as Kamalesh Sharma, the Secretary-General of the Commonwealth, historian Simon Schama and the queen's close friend Sir Donald Gosling - who used to own National Car Parks - with his partner Gabriella Di Nora.