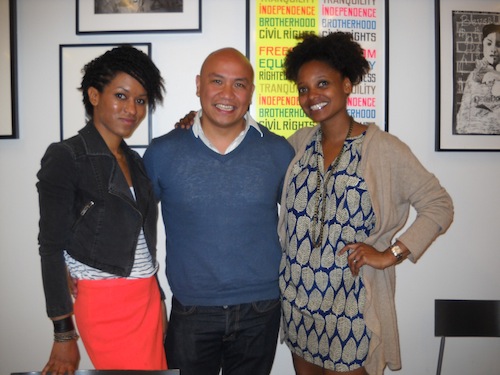 James Tolan's post at the Ploughshares blog covers Cave Canem's panel with poets Tracy K. Smith and Patrick Rosal, moderated by poet Camille Rankine.
The discussion, as Tolan's title states, ranged from poetry to Hip Hop to Academia. Here's a taste. Jump on over for the rest.
Poet Camille Rankine moderated Smith and Rosal's talk on craft, and as I entered she was asking them why the question "does poetry matter?" continues to come up with such frequency.

TKS: I think we've all had bad experiences in the classroom where teachers try to make you feel like there's a joke or a trick in the middle of a poem that you have to riddle out. That perspective is working against the impulse of a poem, which I think, is to invite you in.

PR: How do I measure how much a student enjoys a poem? There's not enough room for joy in academia.
And for more Tracy K. Smith news, check this out here!