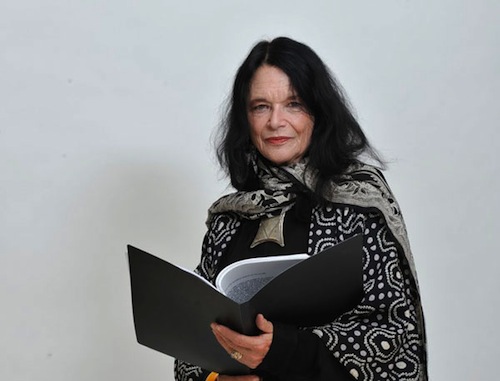 Flavorwire did everyone a favor and made a list of "10 feminist poets you should know." You might already know them. You might have more. We do! Like, a million! Michael Nicoloff, looking at you. Anyway, they've got Maya Angelou, Anne Waldman, Carol Ann Duffy, Margaret Atwood, Lyn Hejinian, Alice Walker, Katha Pollitt, Susan Howe, Carolyn Kizer, and Marge Piercy. All right! The tags below the post suggest there were other selections as well.
In introduction to the feature, they write:
When we think of feminist poetry, we think of Adrienne Rich, one of the most influential poets of the past century, not to mention one of the most important feminist poets. Had she not passed away earlier this year, today would have been Rich's 83rd birthday, so to celebrate her life, we've put together a list of feminist poets still living and continuing her legacy. Because Feminist Ryan Gosling only goes so far. Click through to see a few feminist poets you should probably know about, and since there are of course many more than we can list here, let us know if we missed your favorite in the comments.
Do it! And oh, there are descriptions. Of Waldman:
Post-Beat heroine (she was a "poet in residence" in Bob Dylan's Rolling Thunder Revue tour and co-founded the Jack Kerouac School for Disembodied Poetics with Ginsberg), Anne Waldman continus to mix her experimental style, nurtured in the Outrider movement, with her own particular brand of feminism — an impolite, matter-of-fact, physical, Buddhist-flavored feminism that seeks a new world order with a winning smile. What else would you expect from Allen Ginsberg's "spiritual wife"?
Find it all, plus excerpts from the works, here.