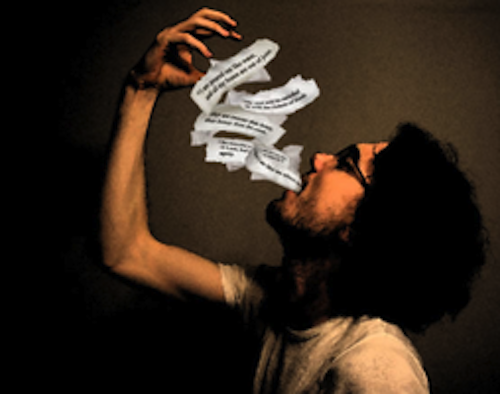 If you're in LA tomorrow night, be sure to catch a poetry installation with Mandy Kahn.
Two poetry installations by Mandy Kahn, featuring poets Kate Durbin, Mathew Timmons, Dina Hardy, Noah Gershman, Ana Reyes and others.

A host of poets read their work as participants in two moving installations. In the first, blindfolded event-goers receive individualized readings. In the second, writers shuffle stacks of their poems and read selections at random, based on a list of instructions. Both installations are by Mandy Kahn, writer-in-residence for THE SERIES and co-author of Collage Culture.
Very cool stuff. And before you go, check out this interview.