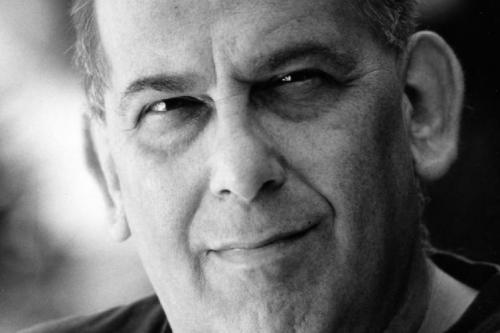 Stan Persky reviews Christopher Bram's Eminent Outlaws: The Gay Writers Who Changed America at the Los Angeles Review of Books. Persky begins the review by focusing on Bram's "bold declaration that 'the gay revolution began as a literary revolution,'":
A revolution sparked by mere words? After all, as gay poet W.H. Auden put it, "Poetry makes nothing happen." Bram's novel claim at first glance seems dubious, but it turns out to be surprisingly accurate.

Much more than the concurrent civil rights, women's, students' or anti-war movements of the 1950s to mid-1970s — though all generated significant writing — the gay movement was unusually dependent on books, journalism, theater, and screenwriting to spread its message, both to others and itself. That was so for a very simple reason. Unlike women, African Americans, and other activists, homosexuals, except for the stereotyped subculture of flamboyant "queens," were mostly invisible to one another, and even to themselves.
Persky looks at a number of post-WWII gay writers who helped usher in this revolution. Of course, among those profiled is Allen Ginsberg:
Bram next focuses on Allen Ginsberg and his remarkable book of poems, Howl (1956), which announces its Whitmanesque scope in the title poem's opening line, "I saw the best minds of my generation destroyed by madness..." Bram rightly emphasizes "what Ginsberg and others have said: this was a coming-out poem. There is nothing coy about the homosexual imagery." It's also a poem about politics, America, culture, capitalism, and an emerging Beat Generation, but, as Bram observes, it's the homosexual thematic that tends to be downplayed in critical accounts.

Yet, for Howl's early readers and for the subsequent censorship trial — an unsuccessful attempt to ban the book as obscene — Ginsberg's open declaration of homosexuality as a legitimate sexual desire was a large part of what made it shocking or distasteful to many. John Hollander, an established poet of the day, called it "a dreadful little volume," and proto-neoconservative critic Norman Podhoretz, writing in the pages of The New Republic, used Howl to attack the Beat Generation for embracing "homosexuality, jazz, dope addiction and vagrancy," in order to rebel for solely nihilistic purposes, a notion popularized by the James Dean movie, Rebel Without A Cause (1955).

Bram has his doubts about the quality of much of Ginsberg's poetry, but not about his role as a gay public figure. It's a point that deserves to be underscored. For more than a decade prior to the Stonewall demonstrations of '69 — those several nights of resistance to police harassment by the patrons of a New York gay bar that are now seen as the official commencement of "gay liberation" — Ginsberg was the sole artist, or public figure of any sort, to present himself openly as a gay man, one engaged in cultural and political affairs as much as sexual politics. When people publicly asked him why there were so many homosexual references in his poetry, he replied, "Because I'm a homosexual."
Persky was not a casual observer of the revolution Bram describes; rather, he was an active literary participant in the San Francisco Renaissance, as well as close friends with poets Jack Spicer, Robin Blaser, and Robert Duncan, among many others.
Make the jump to read the entire review, but we'll leave you with this last thought:
I can recall Ginsberg, whom I knew since I was a teenager, reciting Hart Crane for us and, when we were in Paris (c. 1960), directing me to the English translation of Jean Genet's Our Lady of the Flowers, which was still sold at the Kroch and Brentano's Paris branch from under the counter. The absence of homosexual taboos was of course only an indirect feature of the new poetry, but what it meant for younger gay writers was not simply a social sanctuary but an educational site where the history of literature that was informally taught to neophytes included, in their appropriate place, gay poets. One learned from Jack Spicer in San Francisco about Rimbaud and Garcia Lorca (Spicer's After Lorca appeared in 1957, only a year after Ginsberg's Howl). At San Francisco State College, where I studied in the early 60s, I remember writing essays about Whitman as a gay poet long before it was an acceptable scholarly topic. Not only were you not alone, you were part of an historical tradition. This literary oasis of sanity in an otherwise sex-panicked American landscape saved me, I think, from the hours of psychiatric treatment described by writers like Edmund White and historian Martin Duberman.