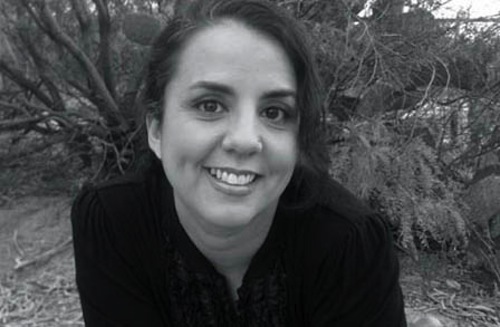 Yesterday, NPR posted the latest installment in their very cool series they're calling NewsPoet. This time around, Carmen Giménez Smith delivers the news-that-stays-news by riffing on Frank O'Hara's "The Day Lady Died" and acknowledging the very sad passing of Bee Gees's Robin Gibb. From the article:
Carmen Gimenez Smith sat down with Audie Cornish to talk about her day spent with NPR's All Things Considered. She told Cornish that she was preoccupied with the death of Bee Gee member, Robin Gibb. "I came in with that in mind," she said.

After observing the morning news meeting, Smith immersed herself in the stories that would air on All Things Considered — many were still in their planning stages.

Much of Smith's own planning was in figuring out what kind of poem to write — eventually settling on an elegy. "I decided to use Frank O'Hara's poem, "The Day Lady Died," as a backdrop for the other work that I wanted to get done in the poem," Smith explained.

In order to do that she examined the O'Hara poem closely. "I thought about the sentences and the music of it" she said, "and I applied the language and the ideas that I heard in the newsroom." In combining the different news items of the day, Smith joked — "I made them into a little mutant."
Jump over to read the poem "The Day Disco Died." And in memory of Robin, a little taste of the good stuff!
http://youtu.be/XBw25CrUS-o