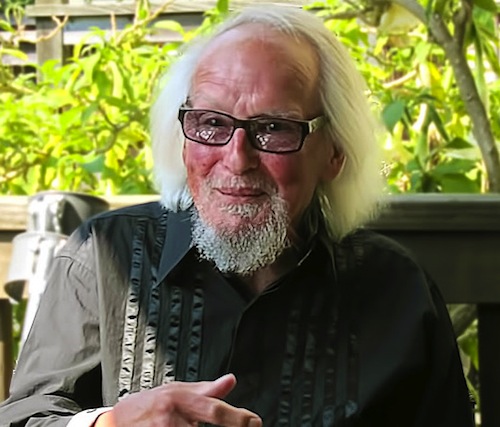 Berkeleyside gives us the low-down on David Meltzer, legendary Beat poet and a long-time fixture in the Bay Area poetry scene. He's nominated for a Northern California Book Award for his latest When I was a Poet, along with other East Bay heavy hitters Barry Eichengreen, Sandra M. Gilbert, Adam Hochschild, Andrea Lingenfelter, Mary Mackey, Edie Meidav, Amy Reed, and Katherine Silver. Karen Laws gives us a great profile of this "colorful cat":
Berkeleyside sought out Meltzer in his Oakland home, which has the feel of a poetry salon with its walls of books, CDs, and boxed sets of LP records, arm chairs upholstered in contrasting fabrics, vintage lamps, a braided rug, and piles of bills to pay. The seventy-five year old Meltzer has a thistle-down beard, the laughing eyes of a sage, and shoulder-length white hair. He is suntanned and wears a Thelonius Monk t-shirt over Blackwatch plaid pants. When asked about his raised left shoe, he recalls his Brooklyn childhood and the old guys in the neighborhood; the big black shoe was common among polio survivors. Although his "adult poetry life" has been lived entirely in the Bay Area, Meltzer sees himself as having been formed culturally and politically in World War II-era New York City. "To me nature is a succulent at the top of a stoop in a pot with a bunch of cigarette butts," he said.

Meltzer was diagnosed at age thirty-five with hemochromatosis, a hereditary disorder. For decades he composed, performed and recorded as a singer/songwriter, but lately his osteoarthritis has gotten so bad he can no longer play the guitar. He's had four hip replacements and is shrinking in size. "Soon I'll be a little pile of bone meal with glasses," he said. "I belong to the uncertainty realm and I'm pretty chipper in it. You adapt. You move on."

While Meltzer's sense of humor is evident throughout When I was a Poet, an elegiac note predominates. The subject matter, vivid detail, and use of typographical shorthand combine to create the eerie effect of a man communicating from beyond the grave via his beloved Olympia typewriter. (In reality, Meltzer writes on a computer.)
Jump over to read more about the Maestro!