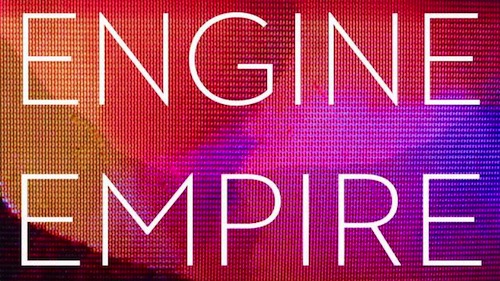 A little while back, we were ecstatic over Cathy Park Hong's Engine Empire book trailer. Now we're getting excited about the book itself, and so is Jonathan Farmer over at Slate. Farmer begins his review of the book by placing Hong's work in a survey of contemporary poetry he constructs:
For such a tiny community, contemporary poetry is remarkably committed to creating sub-cultures: new formalism, elliptical poetry, conceptual poetry, flarf—even cowboy poetry claims a surprisingly large seat at the table. Here are two more: American poetry increasingly falls on one side or the other of the divide magnified by our time of access and anxiety, the reach and confusion of our accelerating age. Some poems try to slow down, seeking an alternative in contemplation. Others attempt to embody our appetite, disruption, and scale.
Cathy Park Hong's new collection, Engine Empire, falls squarely in the latter [disruptive] camp. A third of the book is set in the American West in the years of the Civil War, a third in a contemporary Chinese mega-city, and a third in a near-future where the Internet, in the form of "smart snow," is being fully incorporated into people's minds. (It's a work in progress: "You look at the toaster and think taco./An ad pops up in the air for a trip to Cabo San Lucas./The snow is still beta.") All three have in common an unreality made up of our cultural baggage; Hong is unabashed in appropriating wide swaths of human culture, including the cultures of the future.
He goes on to highlight the disruptive, associative, fragmentary approaches Hong uses to track our cultural moment and ultimately sees Engine Empire as "a sustaining book, one that believes in the value of being moved by words—the value, that is, of being human."
There's more at Slate. Take a leap and check it out!