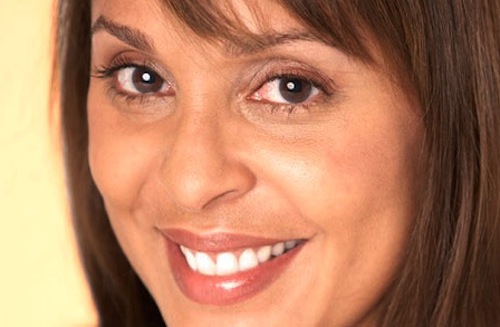 Later today, the Library of Congress will announce that Natasha Trethewey will take over the duty of Poet Laureate from Philip Levine. From the New York Times:
The Library of Congress is to announce Thursday that the next poet laureate is Natasha Trethewey, the Pulitzer Prize-winning author of three collections and a professor of creative writing at Emory University in Atlanta. Ms. Trethewey, 46, was born in Gulfport, Miss., and is the first Southerner to hold the post since Robert Penn Warren, the original laureate, and the first African-American since Rita Dove in 1993.

"I'm still a little in disbelief," Ms. Trethewey said on Monday.

Unlike the recent laureates W. S. Merwin and her immediate predecessor, Philip Levine, both in their 80s when appointed, Ms. Trethewey, who will officially take up her duties in September, is still in midcareer and not well-known outside poetry circles. Her work combines free verse with more traditional forms like the sonnet and the villanelle to explore memory and the racial legacy of America. Her fourth collection, "Thrall," is scheduled to appear in the fall. She is also the author of a 2010 nonfiction book, "Beyond Katrina: A Meditation on the Mississippi Gulf Coast."

"The appointment of Natasha Trethewey is a very welcome event," said Dana Gioia, a former chairman of the National Endowment for the Arts and an early admirer of her work. "She writes out of the complicated history of the region, and even from her own complicated history." In a phone interview explaining his choice James Billington, the librarian of Congress, said: "We're not necessarily on some kick to find a younger poet. The more I read of it, American poetry seems extremely rich in diversity, talent and freedom of expression, and she has a voice that is already original and accomplished. I have an affinity for American individuals who are absolutely unique, and I think that this is one."
After making the jump to read the rest of the Times article, don't forgot to head over to PBS to check out some great video of Trethewey. Congrats!