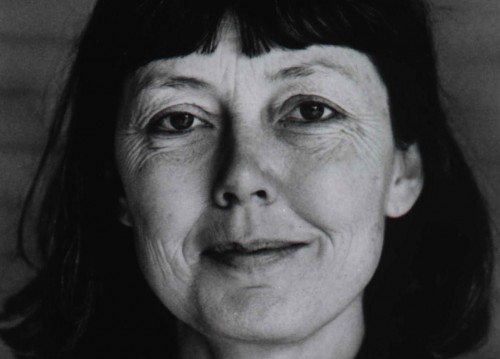 Suicide Girls, a Portland-based website, posted an interview with Anne Carson on her most recent translation, "Antigonick." Here, Carson reveals that she envisions the play onstage and that she has no plans to translate comedies. She also discusses her more liberal translation choices:
[Alex Dueben]: Where did the idea of translating Sophocles' Antigone come from and could you talk a little about the decision to not simply translate the play but to rewrite it?

[Anne Carson]: To be honest, I don't see any "rewrite" going on. Everything I've done in the translation is an attempt to convey a move or shock or darkening that happens in the original text. This doesn't always mean reproducing the words and sentences of the original in their same order; but a play is (note etymology of "drama" from Greek DRAN "to do or act") a collection of actions or doings, this is what needs to be rendered from Greek into English. It's true Sophokles doesn't mention Hegel on the first page of Antigone, but he does refer to the long tradition of A's catastrophic family in order to remind his Greek audience of the legend and for us, in 2012, the Antigone legend includes Hegel.
Check out the full interview after the jump.