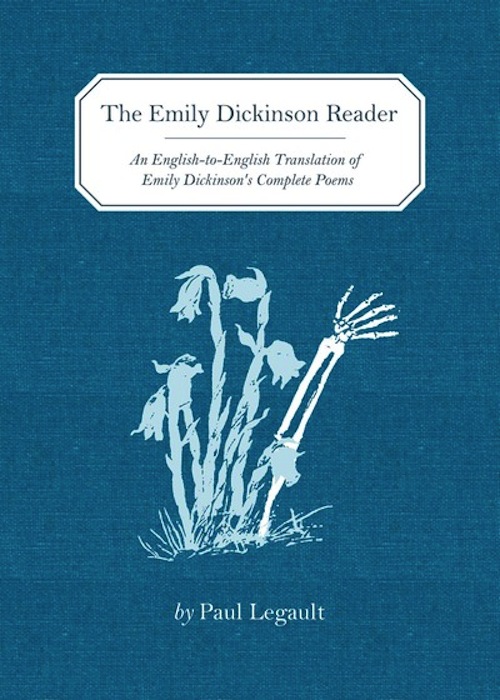 Today, McSweeney's posted excerpts from Paul Legault's new tribute to everybody's favorite shut-in. For those of us who are too busy to read Dickinson's complete works, Legault has provided the gist of all 1,789 of her poems in a collection of brief sentences. For example:
2. Hey, really historically important people. Guess what? You're all dead.

5. I am in love with my brother's girlfriend. I am as fond of her as I am of my younger sister, though I do not want to have sex with my younger sister. My brother's girlfriend's name is Sue, and I want to have sex with her.

9. If today is opposite day, I'm happy.
The whole shebang is published in The Emily Dickinson Reader, which you can pre-order at McSweeney's.