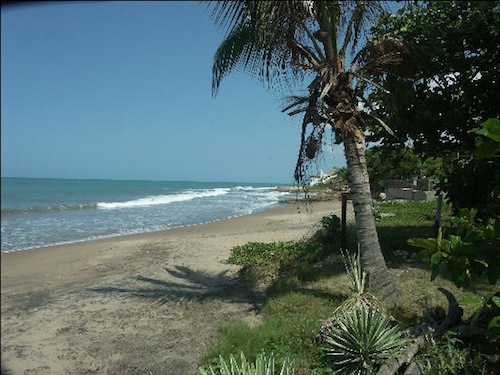 Founded 12 years ago, Calabash is Jamaica's signature literary festival. Last week, NPR's All Thing's Considered aired a report on the festival, which is ultimately focused on uncovering local voices. However, Calabash co-founder Kwame Dawes selects writers from all over the world to read at the festival's bamboo lectern:
"First of all, we intend to make the festival have a Jamaican vibe and spirit — that is ease, comfort, calm, but also innovation," [Dawes] says. "But secondly to have a spirit that is almost Scandinavian in the sense of meticulous care for detail, proper timing and efficiency, an intense level of professionalism…"

"…We want to mix race; we want to mix nationalities; we want to mix gender; we want to mix sexual orientation," Dawes says. "We want to constantly show range and show complexity and show diversity."
If you didn't catch it on the radio, be sure to listen to the festival sounds over at the NPR website.