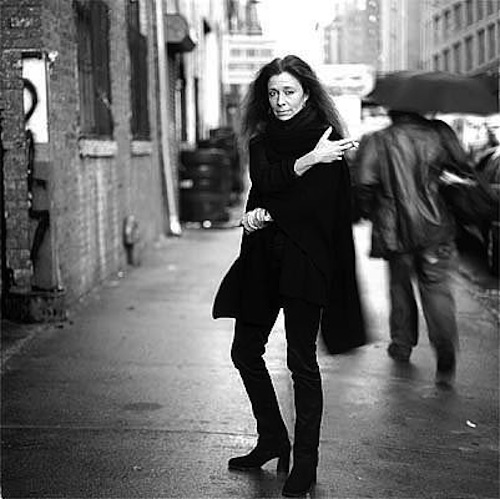 The shortlist for the potential £16,000 Forward Prize (that's approx $25,000) has just been announced, reports the New Statesman (check out more on last year's all-male contenders for the Forward Prize here). More on the 2012 list, which includes Jorie Graham:
...Among the nominees for this year's prize for Best First Collection sponsored by Felix Dennis is 81 Austerities by Sam Riviere, winner in 2007 of an Eric Gregory Award and co-editor of the anthology series Stop Sharpening Your Knives, whose poems have featured previously in the New Statesman.

The Best First Collection prize is one of three prizes sponsored by the Forward Arts Foundation, worth £5 000, second to the Best Collection prize for £10 000. The third prize is Best Single Poem in memory of Michael Donaghy, worth £1000. At a possible total of £16 000, it is one of the UK's most valuable prizes for poetry, and leaves little truth in war poet Robert Graves' poignant line "there's no money in poetry, but then there's no poetry in money". Previous winners of the Best Collection prize include Seamus Heaney, Carol Ann Duffy and Ted Hughes, while only one poet, Robin Robertson, has won all three prizes. This year, the nominees for the Best Collection prize include Australian poet Barry Hill, whose collection has been drawn from paintings by Lucian Freud, Oxford Professor of Poetry Geoffrey Hill, who was also shortlisted under the same category last year, and Jorie Graham, described by the Poetry Foundation as "perhaps the most celebrated poet of the American post-war generation". Other highlights include, for obvious reasons, Selima Hill's collection titled People Who Like Meatballs.

This year, the judging panel will once again be chaired by Leonie Rushforth, who commented on the variety of submissions, saying she was "especially delighted by the standard of this year's first collections." She added that, excluding the recurrence of the surname Hill, "there was no obvious route to the shortlists". The prizes will be awarded on the eve of National Poetry Day, Wednesday 3 October, in Somerset House.
For the complete list of nominated titles follow the link here.