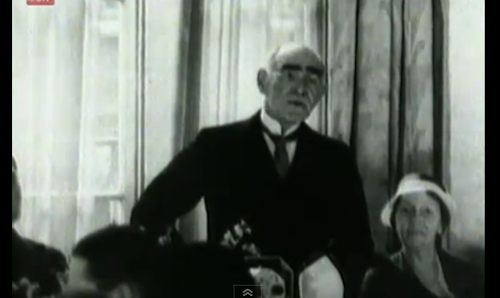 Go over to Open Culture to see a rare video of Rudyard Kipling speaking about writing and truth. A little about the film:
The speech was given on July 12, 1933 at Claridge's Hotel in London, during a luncheon of the Royal Society of Literature for visiting members of the Canadian Authors' Association. Kipling was 67 years old at the time. The text of the speech (which you can open and read in a new window) was published in a posthumous edition of A Book of Words.
The full text of the speech can be found here.