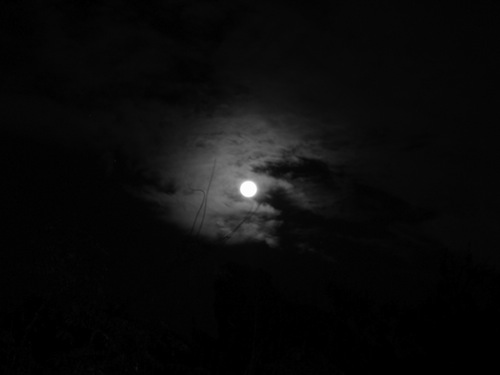 Of all the poetic inspirations in nature, one of the most universal lies 384,400 kilometers from the Earth's surface. On The Chronicle of Higher Education website, poet Lisa Russ Spaar shares excerpts from her favorite moon-inspired poetry, including "Buck Moon" by Nathaniel Perry and "Citronella" by Charles Wright. Spaar writes:
Scientists think the cratered mass of cosmic debris includes earth matter sent into orbit along with other planetary stuff in a seminal terrestrial collision. Cycling around our globe, it has been mythologized, romanticized, blamed, worshiped, and charged with symbolism, not only in writings about the moon but also in copious writing about writing about the moon. As poet Paul Legault puts it in a feature on moon poetry posted at the Academy of American Poets Web site after water was discovered on the moon in 2009, "The relationship between the moon and poetry is about as tempestuous as its relationship with werewolves. If poets stop writing about the moon, the world will probably end."
More lunar musings and poetry here.