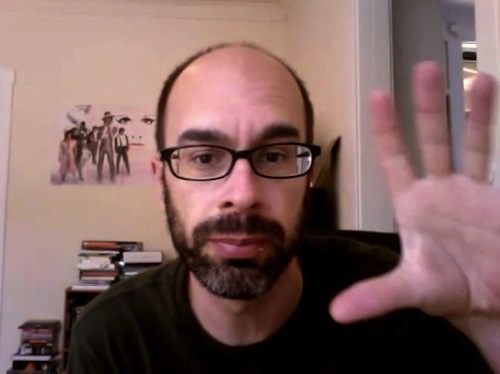 Following the buzz about Alien vs. Predator, Michael Robbins corresponded with Ameni Rozsa for the Los Angeles Review of Books. After dodging a request to provide a simple explanation of his work, Robbins discusses seeing his poetry in The New Yorker and how he thinks he made it there in the first place. But he also remembers being young, in love, and a bad poet:
I thought of myself as a poet, but I was a terrible poet. Then and for many long years afterward. I met an Italian girl in Mexico and traveled to Italy to see her the next summer. I wrote poems about her that appeared here and there — Poet Lore, Southern Poetry Review, Seattle Review. But I beg you not to try to find them. I was under the sway of the Spanish surrealists, writing shitty poems about, like, putting the president in a boxcar full of wolverines. I had this notion that a real poet would get into a knife fight in Barcelona, that sort of thing. I was an idiot. I was a terrible poet and a total idiot, for a long time. Some would say I'm still the first, but I'm pretty sure I'm not an idiot any more.
It's worth a read—head on over to LARB for the full interview.