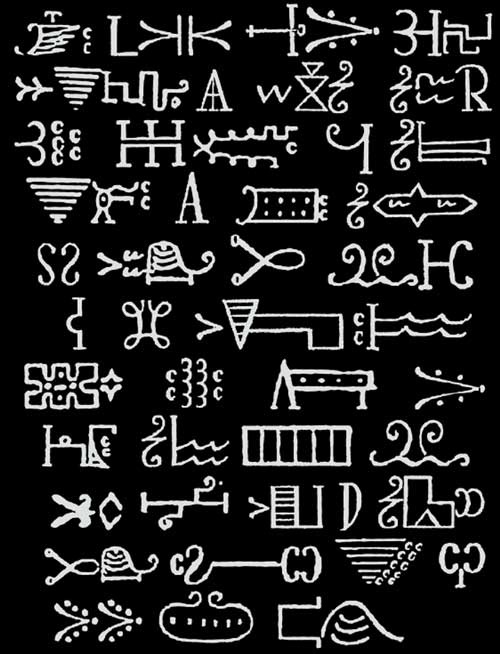 Today, HuffPo posted an interview with one of today's visual poetry greats, miEKAL aND. aND recently finished editing a collection of work by the Spidertangle group, an international email list for visual poets to discuss their chosen medium. Anthology Spidertangle includes work by Maria Damon, who stiches her poems into fabric, and Crag Hill, whose impressionistically warped images may or may not contain text. Here, aND, who no longer authors independent work, discusses his own take on visual poetry:
My own influences with sign, mark, symbol, gesture the earliest reaches of language and glyph creation. These early works were not consciously made as visual poems per se, but they perfectly illustrate how language, meaning and image are all intertwined.

I've spent a lot of time with enigmatic alphabets that really have not been translated, yet one can't help but gain impressions from them, and their organization, much in the same way one would listen to music or look at an abstract painting.
aND goes on to give a colorful history of mail art and performances involving a Xerox machine. Go have a look over at the Huffington Post.