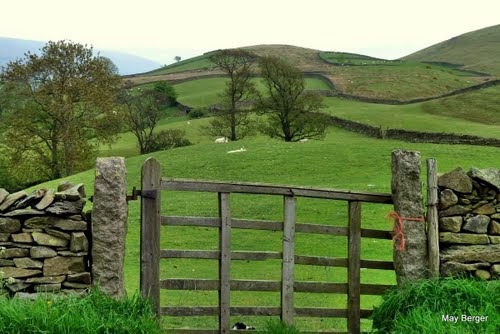 If you didn't catch it earlier, there was a fascinating bit of environmental history—and poetic analysis—posted on The Guardian on Monday. Author George Monbiot writes a love letter to John Clare, the 18th century English poet who eulogized the destruction of the English countryside. Monbiot writes:
Between 1809 and 1820, acts of enclosure granted the local landowners permission to fence the fields, the heaths and woods, excluding the people who had worked and played in them. Almost everything Clare loved was torn away. The ancient trees were felled, the scrub and furze were cleared, the rivers were canalised, the marshes drained, the natural curves of the land straightened and squared. Farming became more profitable, but many of the people of Helpston – especially those who depended on the commons for their survival – were deprived of their living. The places in which the people held their ceremonies and celebrated the passing of the seasons were fenced off. The community, like the land, was parcelled up, rationalised, atomised…

As Jonathan Bate records in his magnificent biography, there were several possible causes of the "madness" that had Clare removed to an asylum in 1837: bipolar disorder, a blow to the head, malaria (then a common complaint on the edge of the fens). But it seems to me that a contributing factor must have been the loss of almost all he knew and loved. His work is a remarkable document of life before and after social and environmental collapse, and the anomie that resulted.

What Clare suffered was the fate of indigenous peoples torn from their land and belonging everywhere. His identity crisis, descent into mental agony and alcohol abuse, are familiar blights in reservations and outback shanties the world over. His loss was surely enough to drive almost anyone mad; our loss surely enough to drive us all a little mad.
Be sure to read the full article on The Guardian website.