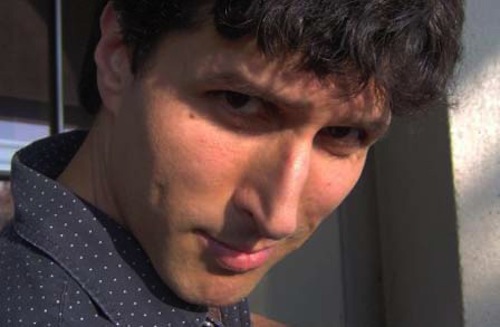 Over at The Rumpus, Virginia Konchan reviews Anthony Madrid's I Am Your Slave Now Do What I Say, out on Canarium Books.
She begins:
Let us consider a poetic tradition in which the legacy of Sufi poetry—specifically Urdu poetry, poetry inspired by the Qur'an and Persian poets Sadi and Hafez—has been thoroughly absorbed. A poetry resplendent with internal and external rhymes, which resurrects the strophic structure of the ghazal (though a form of the ghazal that disobeys some of its fundamental rules): a sensual union, in other words, of form and content.

Let us consider a poetic tradition in which the responsibility of poetry to instruct is alive and well—a kind of occasional verse in which instructions to the "you" (whether as putative reader or addressee) predominate (alongside expertly crafted poems smarting with raucous turns of phrase, pitch-perfect odes, and poems which exult and abase the objects and subjects of their attention to an extreme not seen since the likes of Hamlet or King Lear).